Lead Housekeeper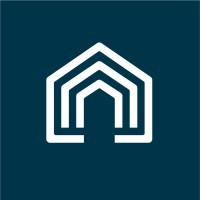 Vacasa
Peak, SC, USA
Posted on Saturday, November 18, 2023
Why Vacasa
We started with just one home and an idea: to bring homeowners and renters together with smart technology and caring local teams. Today, we're the largest full-service vacation rental company in North America thanks to the people who give us their best every day. Robust local teams are vital for successful vacation rentals—so much so that local operations teams make up the majority of our workforce. Our operations teams help make vacation memories happen by ensuring a seamless stay for our guests.
What we're looking for
We're searching for an exceptional individual to join our team as a Lead Housekeeper. This person is a hard-working individual who will embody our values while maintaining the supreme cleanliness of our homes. This person will manage a small group of housekeepers in Jay Peak / Smuggler's Notch, VT and work closely with the local management team.
While this position is considered part-time, you may have the opportunity to obtain full-time employment based on your skill set and the company's growth. Hours can and will vary weekly and seasonally based on business needs.
Compensation
$24/hr

More benefits and company perks information below
What you'll do
Professionally clean and maintain Vacasa properties using cleaning procedures and products in conformance with prescribed company standards

Sweeping, vacuuming, mopping, dusting, and washing all surfaces

Move all reasonably portable furniture in rooms to clean under and behind

Assist with laundry as needed

Create a welcoming environment for our guests and owners by ensuring homes are clean and cared for

Assist with scheduling, distribution of tickets, ordering and organizing supplies, as assigned by the manager

Provide input on performance evaluations, resolving problems, and implementing disciplinary action with assistance from your manager and Human Resources

Identify and note any damages to homes. Create maintenance tickets as necessary

Manage, mentor, train, and support a small group of Housekeepers

Ensure the housekeeping staff follows through on assignments and provide guidance on work methods and routines such as follow the wall, standard unit of appearance, and reporting damage.

Perform inspections of cleans completed by Housekeepers

Touch-up cleans as needed

Establish and maintain open, collaborative relationships with team members and management team

Correspond on a regular basis with your local management team and team members

Be available and willing to assist your colleagues and management team when necessary

Provide cross-coverage for your manager and Co-Lead Housekeeper(s) when necessary

Collect and remove trash and debris

Meet and maintain required Housekeeping metrics

Attend all mandatory individual and team meetings

Replenish consumable items such as soaps and paper products

Maintain hot tubs as needed; no experience necessary - we offer on-site training

Other responsibilities as assigned - because every day looks different
The skills you'll need
Reliable transportation

Smartphone and personal email address

Driving inclement weather conditions as required

Availability to work Sunday through Saturday, early mornings and evenings as needed.

Ability to work well under pressure in a fast-paced environment

Lead by example while embodying our company values

Highly responsive and reliable

Strong attention to detail

Prior housekeeping experience preferred although we can teach you the Vacasa standard

Ability to stand, sit, and walk for an extended period of time.

Reach overhead and below the waist

Push, pull, and lift less than or equal to 20 pounds

Bend, stoop, squat, kneel, and twist

Adhere to all company policies and procedures

Reasonable comfort level with computers and smart devices




Access to the internet and the ability to check your email on a daily basis
What you'll get
Health/dental/vision insurance—100% coverage option

Employer Sponsored & Voluntary Supplemental Benefits

401K retirement savings plan with immediate 100% company match on the first 6% you contribute

Health & Dependent Care Flexible Spending Accounts

Paid vacation & sick days

Paid holidays

Paid parental leave after one year of tenure

Employee Assistance Program

Career advancement opportunities

Employee discounts

All the equipment you'll need to be successful

Great colleagues and culture

Please visit our

careers page

to review our full benefits offerings
Vacasa is an equal opportunity employer committed to fostering a diverse and inclusive workplace. We do not discriminate against applicants based upon race, color, religion, sex (including pregnancy, gender identity, and sexual orientation), national origin, age, disability, genetic information, or other classes protected by applicable law. Veterans are encouraged.
Vacasa is committed to maintaining a safe and productive work environment. Possession, use, or being under the influence of alcohol or illegal drugs in the workplace is prohibited.
Some positions may require that you drive a personal vehicle and/or company vehicle for work purposes. Employees who are required to drive a personal vehicle must have reliable transportation, a valid driver's license, and be at least 18 years of age. Employees who are required to drive a company vehicle must have a valid driver's license, be at least 21 years of age, and have been a licensed driver for no less than 3 years.
An offer of employment for this role will be contingent upon the successful completion of a background check.