Sr. Product Designer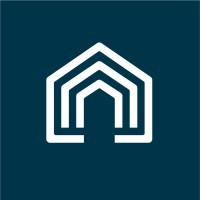 Vacasa
Product, Design
Prague, Czechia
Posted on Thursday, November 9, 2023
Why Vacasa
We started with just one home and an idea: to bring homeowners and renters together with smart technology and caring local teams. Today, we're the largest full-service vacation rental company in North America thanks to the people who give us their best every day. You'll fit right in here if you're curious, entrepreneurial, and thrive in a rapid-growth environment.
Why Engineering at Vacasa
We build the tools that allow other departments to succeed. We're constantly experimenting and fine-tuning our products. We value stability, security, and scalability. Our favorite word is autonomy—we want everyone to have a voice.
What we're looking for
We are a diverse team of strategic, empathetic thinkers and interaction specialists who envision and craft experiences from research to implementation. Our customers are the center of our process at Vacasa. Product Designers lead UX/UI through the full journey of development and help to define our digital experiences at Vacasa and help drive business strategy forward. Product Design at Vacasa is your opportunity to be part of a team that positively impacts our customers. By creating products and services that people love, we are changing the vacation rental industry one experience at a time.
This role will serve as a design resource on a new set of enterprise field operations tools. You will serve as the design leg of the product tripod (eng, prod and design) to contribute to the tools Vacasa develops to support our operational staff that maintain the care of our homes. As the Senior Product Designer, Field Operations, you'll focus on the next generation experience of our field teams deploying and managing our operations service to homeowners. You will partner cross-functionally with the existing field tools team based in the US. Your goal will be to research, explore and iterate on key workflows for our field team and optimize the staff field experience at scale.
You will craft and conduct user research that investigates the complexities of our team's adoption and engagement of the field tools and inform product design making with the customer at the center and connect those .
What you'll do
Lead the end-to-end design process, from discovery research to effective problem framing, ideation, co-creation, prototyping, and user testing, into high-fidelity designs that will achieve a high impact on our business and user needs
Partner closely with our existing Product Designer for Field team, existing design team and product and tech leads to strategize and execute user research and designs to improve workflows and operational efficiencies
Serves as a user advocate, championing user needs to marketing stakeholders, designers, product owners, and developers throughout the design and development processes.
Understand the competitive landscape, the user motivations and embrace best practices to generate solutions and test them using qualitative and quantitative methods.
Collaborate closely with UXR and product analytics to turn insights into high-quality designs and work with engineering partners to ensure successful deployment of solutions
Consistently elevate the quality of the designs through the review cycle and attend critiques, both providing and accepting positive and constructive feedback.
Measure the success of your solutions with the team and iterate on them
Enable teams to build products without friction through detailed documentation of guidelines, recommendations and process
Skills you'll need
Ability to work in office 4 days / week with the option to work from home 1 day / week.
At least 6+ years working experience as an individual contributor designer on multiple products preferably leading and building out design systems
Experience working in the enterprise segment, building delightful workflows for internal teams (preferably SaaS: B2B)
Excellent communication, presentation, interpersonal and analytical skills.
Track-record of success working with a variety of cross-functional stakeholders and partners
Systems thinking with a cohesive strategy toward implementing and maintaining design patterns, guidelines, principles and component libraries
Ability to thrive in a distributed, remote, and collaborative environment
Experience in evangelizing user-centered thinking across all levels, creating a vision and aligning teams to execute it
Clear, empathic writing and verbal communication skills
Ability to articulate and unfold your design decisions with an iterative mentality and embrace feedback with a growth mindset.
What you'll get
Competitive salary
Ability to participate in our Employee Stock Purchase Plan
Paid vacation and holidays
Meal vouchers

Employee Assistance Program

Career advancement opportunities
Employee discounts
All the equipment you'll need to be successful
Great colleagues and culture
Vacasa is an equal opportunity employer committed to fostering a diverse and inclusive workplace. We do not discriminate against applicants based upon race, color, religion, sex (including pregnancy, gender identity, and sexual orientation), national origin, age, disability, genetic information, or other classes protected by applicable law. Veterans are encouraged.
Vacasa is committed to maintaining a safe and productive work environment. Possession, use, or being under the influence of alcohol or illegal drugs in the workplace is prohibited.
An offer of employment for this role will be contingent upon the successful completion of a background check and/or OFAC screening.