Reservation Agent at Jeeves by Vacasa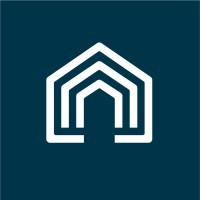 Vacasa
Davenport, FL, USA
Posted on Saturday, October 28, 2023
Why Vacasa
We started with just one home and an idea: to bring homeowners and renters together with smart technology and caring local teams. Today, we're the largest full-service vacation rental company in North America thanks to the people who give us their best every day. Robust local teams are vital for successful vacation rentals—so much so that local operations teams make up the majority of our workforce. Our operations teams help make vacation memories happen by ensuring a seamless stay for our guests.
What we're looking for
Jeeves by Vacasa is seeking specialists who have the gift of revealing and understanding the needs of our guests. Our reservations specialists will be conscientious of each vacation they are helping our guests plan. This customer-centric position includes a great deal of email/phone contact with regular introductions to new technology. Candidates must have the ability to coordinate many tasks simultaneously, be flexible and energetic, and enjoy working in an entrepreneurial
Compensation
$16 / hour

More benefits and company perks information below
What you'll do
Create first impressions of our brand while building relationships with our guests

Be responsible for taking incoming phone calls, making outbound calls, and responding to emails and chats on a daily basis

Collect and process payments for reservations

Communicate internally with our team and field staff as needed

Other duties, as assigned
The skills you'll need
Technical computer skills required on all forms of hardware - laptops, tablets and mobile devices

Professional in all forms of communications such as email, phone calls, video calls and texts

Ability to work well under pressure in an agile, fast-paced environment

Excellent time management skills with the ability to change activity frequently and cope with interruptions

Highly responsive and reliable

Strong attention to detail

Prior housekeeping experience a plus

Adhere to all company policies and procedures
Work environment and physical demands
Tech savvy - Knowledgeable and enthusiastic about basic and advanced technology

Exceptional communication skills - verbal and written

Efficient time management

Encouraging and positive attitude

Team player

Willingness to learn

Strong desire to grow

Attention to detail

Previous experience in sales and/or business development a plus

Previous hospitality industry related experience and bilingual skills preferred, but are not required

This is not a remote position
What you'll get
Health/dental/vision insurance—100% coverage option

Employer Sponsored & Voluntary Supplemental Benefits

401K retirement savings plan with immediate 100% company match on the first 6% you contribute

Health & Dependent Care Flexible Spending Accounts

Flexible vacation time

Paid sick days and holidays

Paid parental leave after one year of tenure

Employee Assistance Program

Career advancement opportunities

Employee discounts and

All the equipment you'll need to be successful

Great colleagues and culture

Please visit our careers page to review our full benefits offerings
Vacasa is an equal opportunity employer committed to fostering a diverse and inclusive workplace. We do not discriminate against applicants based upon race, color, religion, sex (including pregnancy, gender identity, and sexual orientation), national origin, age, disability, genetic information, or other classes protected by applicable law. Veterans are encouraged.
Vacasa is committed to maintaining a safe and productive work environment. Possession, use, or being under the influence of alcohol or illegal drugs in the workplace is prohibited.
Some positions may require that you drive a personal vehicle and/or company vehicle for work purposes. Employees who are required to drive a personal vehicle must have reliable transportation, a valid driver's license, and be at least 18 years of age. Employees who are required to drive a company vehicle must have a valid driver's license, be at least 21 years of age, and have been a licensed driver for no less than 3 years.
An offer of employment for this role will be contingent upon the successful completion of a background check.