Sr. Site Reliability Engineer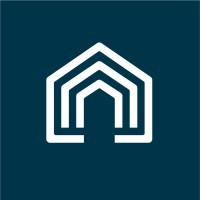 Vacasa
Software Engineering
Prague, Czechia
Posted on Thursday, October 26, 2023
Why Vacasa
We started with just one home and an idea: to bring homeowners and renters together with smart technology and caring local teams. Today, we're the largest full-service vacation rental company in North America thanks to the people who give us their best every day. You'll fit right in here if you're curious, entrepreneurial, and thrive in a rapid-growth environment.
Why Engineering at Vacasa
We build the tools that allow other departments to succeed. We're constantly experimenting and fine-tuning our products. We value stability, security, and scalability. Our favorite word is autonomy—we want everyone to have a voice.
What we're looking for
Our Cloud Infrastructure team is responsible for the tools and resources that empower Vacasa's engineering teams to deliver. The ideal candidate will utilize their expertise in infrastructure orchestration combined with an expert understanding of the AWS cloud and containerized software deployment daily. A propensity for self-service and automated tooling, a tendency toward operational discipline, and above all, a strong desire to protect company data are core requirements for the role.
What you'll do
Design solutions and implement best practices for supporting Vacasa's core system infrastructure
Plan the growth and manage the hosting capacity of Vacasa's cloud platform
Ensure service level objectives through proactive monitoring, custom tooling, and on-call support/troubleshooting
Work with Security and Database Reliability teams to define standards for database deployments
Empower engineering teams, guiding them towards self-service operations management and useful tooling
Develop an understanding of Vacasa's applications, often working directly in the code base and embedding with software engineering teams to examine how code is interacting with the database
Skills you'll need
Ability to work in office 4 days / week with the option to work from home 1 day / week.
5 years experience on a software, devops, or infrastructure engineering role
2-3 years of experience maintaining infrastructure on AWS
An affinity for documentation and process
Experience with automated deployment and integration tooling such as Jenkins, CircleCI, and GitHub
Comfortable working working with Docker, Linux, and within the command line
A solid understanding of build/release processes and continuous delivery
Experience with at least one container orchestration system (i.e. Swarm, Rancher, Kubernetes)
Knowledge of operational observability tools like Datadog
Expert level proficiency in at least one programming language (PHP, Python, Golang)
Ability to work from home and resides in one of the followings states: AK, AL, AZ, CA, DE, FL, GA, HI, ID, IL, LA, MA, MD, ME, MI, MN, MO, MT, NC, NH, NM, NY, OR, PA, SC, TN, TX, UT, VA, VT, WA, WI, or WY
Nice to have:
At least 2 years of experience with infrastructure automation and configuration management tools such as Terraform
Broad experience with Agile/Scrum development methodologies
Comfortable working on MacOS and within a Unix shell
Expert-level knowledge of Kubernetes as a Docker orchestration tool
What you'll get
Competitive salary
Ability to participate in our Employee Stock Purchase Plan
Paid vacation and holidays
Meal vouchers

Employee Assistance Program

Career advancement opportunities
Employee discounts
All the equipment you'll need to be successful
Great colleagues and culture
Vacasa is an equal opportunity employer committed to fostering a diverse and inclusive workplace. We do not discriminate against applicants based upon race, color, religion, sex (including pregnancy, gender identity, and sexual orientation), national origin, age, disability, genetic information, or other classes protected by applicable law. Veterans are encouraged.
Vacasa is committed to maintaining a safe and productive work environment. Possession, use, or being under the influence of alcohol or illegal drugs in the workplace is prohibited.
An offer of employment for this role will be contingent upon the successful completion of a background check and/or OFAC screening.