Software Engineer Team Lead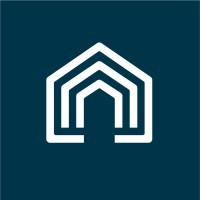 Vacasa
Software Engineering
Chile
Posted on Saturday, October 14, 2023
Why Vacasa
We started with just one home and an idea: to bring homeowners and renters together with smart technology and caring local teams. Today, we're the largest full-service vacation rental company in North America thanks to the people who give us their best every day. You'll fit right in here if you're curious, entrepreneurial, and thrive in a rapid-growth environment.
Why Software Engineering at Vacasa
We build the tools that allow other departments to succeed. We're constantly experimenting and fine-tuning our products. We value stability, security, and scalability. Our favorite word is autonomy—we want everyone to have a voice.
What we're looking for
As an Engineering Team Lead, you will be accountable for the team's (2 - 5 Developers) output and growth. At Vacasa, Team Leads manage engineers and are hands-on contributors, with varying percentage based on team's needs. Here's some of what you will do with your team:
What you'll do
Help design and architect applications and services to support the business

Review your team's work and provide recommendations via code reviews and discussion

Explore new technologies and validate concepts to help your team choose the right tool for the job

Utilize predominantly scrum methodology and ensure the team conducts the appropriate ceremonies

Drive accountability and quality of team deliverables

Ensure appropriate monitoring and instrumentation is implemented for production systems

Advocate for quality standards and work with your team to create robust testing capabilities

Work with your team to deliver robust products

Manage a team of software engineers and quality assurance engineers

Be an effective bridge between Product and the rest of your team

Manage change and contingencies for your team with a Product Manager

Participate in and encourage collaborative conversations around problem-solving

Provide a productive outlook and ensure all voices are heard to shape your team's culture

Provide guidance and mentorship to other software engineers on your team

Handle disputes and debates fairly and provide timely and direct feedback to all team members

Foster a tech culture where you lead by example
Skills you'll need
Fluent english

Extensive experience working on software projects with a cross-functional team

Adept at facilitating technical discussions that lead to informed decisions

Proficient at two or more programming languages

Experience writing Infrastructure as Code

Experience working with cloud computing platforms, specifically AWS

Strong working knowledge of databases (SQL & NoSQL)

Experience or enthusiasm to mentor engineers

Demonstrable experience delivering software products used in real-world environments
Bonus points
Completed a B.S./M.S. in Computer Science (or equivalent work experience)

Experience in the hospitality or travel industry

Experience building serverless systems
What you'll get
Career advancement opportunities
Employee discounts
All the equipment you'll need to be successful
Great colleagues and culture (we are great place to work)
Remote work (Within Chile only)
Extended Health Benefits
10 extra vacation days
APV (ahorro previsional voluntario paid by Vacasa)
Courses and certifications
Annual bonus
Stock shares plan
Please visit our careers page to review our full benefits offerings
Vacasa is an equal opportunity employer committed to fostering a diverse and inclusive workplace. We do not discriminate against applicants based upon race, color, religion, sex (including pregnancy, gender identity, and sexual orientation), national origin, age, disability, genetic information, or other classes protected by applicable law. Veterans are encouraged.
Vacasa is committed to maintaining a safe and productive work environment. Possession, use, or being under the influence of alcohol or illegal drugs in the workplace is prohibited.
An offer of employment for this role will be contingent upon the successful completion of a background check.