Sr HRIS Manager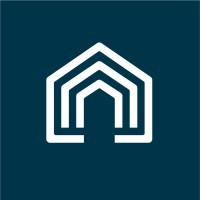 Vacasa
United States
Posted on Wednesday, October 4, 2023
Why Vacasa
We started with just one home and an idea: to bring homeowners and renters together with smart technology and caring local teams. Today, we're the largest full-service vacation rental company in North America thanks to the people who give us their best every day. You'll fit right in here if you're curious, entrepreneurial, and thrive in a rapid-growth environment.
Why IT Support at Vacasa
We support the tools that allow other departments to succeed. We're constantly experimenting and fine-tuning our products. We value stability, security, and scalability.
What we're looking for
Vacasa is looking for a Sr. HRIS Manager who is passionate about delivering a high-quality user experience while producing an efficient technical solution. You will have comprehensive knowledge of and experience in the full suite of Ultipro/UKG (Time, Payroll, Benefits) as well as various other talent centric platforms (ATS, LMS, Talent, etc).
You will oversee and manage all functionality related to HRIS applications at Vacasa including day-to-day management, optimization, salary planning cycles, and innovation with the strategic needs of the business.
As part of the broader People and Culture team, you will work in a highly collaborative environment with a wide variety of internal stakeholders to ensure compliant and accurate record keeping, and a deep focus on supporting our commitment to drive efficiency and optimize the way we interact with our systems. You are an innovative thinker to support business strategy and business enablement in HR operations.
What you'll do
Serve as the lead for all aspects of the HR technology solutions that support Vacasa's HR functions to ensure the accurate and prompt delivery information.
Oversees the effective and impactful, governance, technical consultation, and day-to-day support of UKG
Responsible for continuous system maintenance, reporting and project implementation for the Human Resources Information System (HRIS), UKG Pro, as well as Vacasa's full suite of employment platforms to ensure stakeholders have accurate information to make informed decisions
Partners with HR, IT, Finance, Business Intelligence and various business leaders to implement excellent employee and manager experiences.
Drive next generation HR technology transformation to fill gaps between end to end HR processes (recruiting, onboarding, compensation and training data connectivity)
Create short and long-term goals and objectives for HR system builds, operations, processes, data flows and security.
Support data integration request from HRIS system to other downstream
Must exercise confidentiality, tact, diplomacy and sound judgment in the performance of duties.
Demonstrate a high level of honesty and integrity.
Ability to work with all types of employees and respond to inquiries promptly, and accurately.
Research and resolve HRIS problems, unexpected results, or process flaws.
Responsible for development, coaching, and growth of the HRIS team by providing performance objectives and delivery goals while ensuring appropriate delegation of duties, proper training provided.
Ensure up-to-date documentation of system functions, processes and capabilities
Enhance professional knowledge of UKG Pro systems and other HR platforms through continuing education, participation in user groups or conferences, if available.
Willingness to get cross trained internally, learn new technologies, and perform other duties as assigned.
Other duties, as assigned
Skills you'll need
8+ years of HRIS Technology experience supporting the HR function
5+ years of UltiPro/UKG software experience is required. Recent UKG Pro experience is required.
Experience implementation and integrations with ATS, LMS, Compensation module ie.Greenhouse, Culture Amp, Learning and Knowledge Management platforms
Experience with Workday or other HRIS technology implementation
SaaS/Cloud solution implementation and integration experience
Ability to analyze complex problems, interpret operational needs, and develop integrated, creative solutions.
Strong analytical, problem solving, multi-tasking and decision making abilities; detail oriented
Excellent communication skills
Professional demeanor
Strong time management skills
Ability to thrive in an ever-changing environment
Strong teamwork mindset
Reliable internet connection, must meet a minimum of 50 mbps
Working conditions
Ability to work from home and resides in one of the followings states: AK, AL, AZ, CA, CO, DE, FL, GA, HI, ID, IL, IN, LA, MA, MD, ME, MI, MN, MO, MT, NC, NH, NJ, NM, NV, OH, OK, OR, PA, RI, SC, SD, TN, TX, UT, VA, VT, WA, WI, or WY
You'll be working in your home office setting. We hold virtual training sessions and weekly team meeting. Occasional offsite team meetings in your region or our HQ locations. Requires frequent, repetitive use of a computer, phone, and office equipment. Requires patient, professional communication with prospective clients, and the ability to build confidence with prospects.
Compensation:
What you'll get
Health/dental/vision insurance - employee & family coverage options
Employer Sponsored & Voluntary Supplemental Benefits
401K retirement savings plan with immediate 100% company match on the first 6% you contribute
Health & Dependent Care Flexible Spending Accounts
Flexible vacation time
Paid sick days and holidays
Paid parental leave after one year of tenure
Employee Assistance Program
Career advancement opportunities
Employee discounts
All the equipment you'll need to be successful
Great colleagues and culture
Please visit our careers page to review our full benefits offerings
Vacasa is an equal opportunity employer committed to fostering a diverse and inclusive workplace. We do not discriminate against applicants based upon race, color, religion, sex (including pregnancy, gender identity, and sexual orientation), national origin, age, disability, genetic information, or other classes protected by applicable law. Veterans are encouraged.
Vacasa is committed to maintaining a safe and productive work environment. Possession, use, or being under the influence of alcohol or illegal drugs in the workplace is prohibited.
An offer of employment for this role will be contingent upon the successful completion of a background check.
#li-remote