Food & Beverage Manager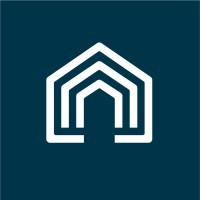 Vacasa
Bethany Beach, DE, USA
Posted on Saturday, September 30, 2023
Why Vacasa
We started with just one home and an idea: to bring homeowners and renters together with smart technology and caring local teams. Today, we're the largest full-service vacation rental company in North America thanks to the people who give us their best every day. Robust local teams are vital for successful vacation rentals—so much so that local operations teams make up the majority of our workforce. Our operations teams help make vacation memories happen by ensuring a seamless stay for our guests.
Why Operations at Vacasa
We live by a simple motto: happy team, happy owners, happy guests. Our local people are what set Vacasa apart. We're hospitality professionals dedicated to the communities we work with. We're the behind-the-scenes problem-solvers who create worry-free experiences for our owners and guests.
What we're looking for

Vacasa is looking for a strong leader who is competent, energetic, and has strong customer service skills to join our team as a Food and Beverage Manager. This person is a hard-working individual who will embody our values while ensuring guests are provided excellent service.
Compensation
$60000 / year

More benefits and company perks information below
What you'll do
Oversee all food and beverage operations in Bethany Beach, DE
Evaluate and recommend optimal food service offerings through outside contractors and/or in-house F&B operations
Work closely with the HOA Board of Directors and Director of Retail Services for the efficient running of the Food and Beverage operation
Investigate and research liquor license options available to Bethany Beach, DE
Evaluate current kitchen configurations and recommend changes that meet the service needs of the community
Negotiate contracts and schedule food trucks for daily service to the aquatic center and/or other amenities
Negotiate contracts for F&B services at Deli, Kiosk, Vending and Beach concession
Oversee contractual compliance with all food service contractors
Ensure high levels of service for beach and promenade concessions through 3rd party contractors or in-house operations
Ensure that all company policies and procedures are followed
Performs other duties as needed

Future in-house operation:

Manage an efficient and high-quality team; ensuring they are trained, effective, and adhere to all Vacasa policies and procedures for any in-house food service operations
Support the team to ensure they are fully prepared for daily operations and step in to assist where needed to ensure guest service and satisfaction
Maintain positive guest, owner, and employee relationships by responding in a timely manner to all inquiries and concerns
Ensure compliance is followed with all food handling processes, along with kitchen safety standards
Control all beer, liquor, and wine inventories
Assist in counting monthly inventory for all locations/outlets
Formulating financial, catering, and marketing policies and strategies
Investment decisions on equipment procurement, expansion of food and beverage outlets, and so on.
Work to resolve operation issues and ensure the proper follow-up of these issues
Skills and Qualifications
3-5 years minimum of food service supervision experience and at least 2 years of customer service supervision experience in a service or retail environment
Availability to work Sunday through Saturday, holidays, early mornings, and evenings as needed
Professional in all forms of communication such as email, phone calls, video calls and texts
Basic knowledge of small appliances, kitchen tools and kitchen equipment
Basic knowledge of inventory and rotation of food
Cash handling, counting and moderate calculations required
Ability to work well under pressure in an agile, fast-paced environment
Excellent time management skills with the ability to change activity frequently and cope with interruptions
Strong attention to detail
Participation in a restaurant startup/buildout is desired but not required.
Experience with setting up meeting spaces for food truck and catering events to ensure compliance with banquet event orders with an optimal level of service, quality and hospitality
Culinary, Bar and Server experience preferred

Work Environment and Physical Demands

Ability to communicate verbally
Ability to use hands to finger, handle or feel, and reach with hands and arms
Ability to stand, sit, and walk for an extended period of time

Reach overhead and below the waist
Regularly push, pull, and lift up to 25 pounds
Occasionally lift or move up to 50 pounds
Bend, stoop, squat, kneel, and twist

The physical demands described here are an example of those that must be met by an employee to successfully perform the essential functions of this job
What you'll get
Health/dental/vision insurance—100% coverage option based on hours worked

Employer Sponsored & Voluntary Supplemental Benefits based on hours worked

401K retirement savings plan with immediate 100% company match on the first 6% you contribute

Health & Dependent Care Flexible Spending Accounts based on hours worked

Paid vacation & sick days

Employee Assistance Program

Career advancement opportunities

Employee discounts

All the equipment you'll need to be successful

Great colleagues and culture

Please visit our careers page to review our full benefits offerings
Vacasa is an equal opportunity employer committed to fostering a diverse and inclusive workplace. We do not discriminate against applicants based upon race, color, religion, sex (including pregnancy, gender identity, and sexual orientation), national origin, age, disability, genetic information, or other classes protected by applicable law. Veterans are encouraged.
Vacasa is committed to maintaining a safe and productive work environment. Possession, use, or being under the influence of alcohol or illegal drugs in the workplace is prohibited.
Some positions may require that you drive a personal vehicle and/or company vehicle for work purposes. Employees who are required to drive a personal vehicle must have reliable transportation, a valid driver's license, and be at least 18 years of age. Employees who are required to drive a company vehicle must have a valid driver's license, be at least 21 years of age, and have been a licensed driver for no less than 3 years.
An offer of employment for this role will be contingent upon the successful completion of a background check.