Associate Project Manager - Maintenance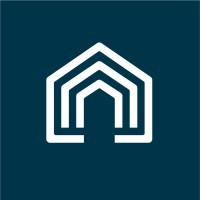 Vacasa
Operations
Bethany Beach, DE, USA
Posted on Saturday, September 30, 2023
Why Vacasa
We started with just one home and an idea: to bring homeowners and renters together with smart technology and caring local teams. Today, we're the largest full-service vacation rental company in North America thanks to the people who give us their best every day. Robust local teams are vital for successful vacation rentals—so much so that local operations teams make up the majority of our workforce. Our operations teams help make vacation memories happen by ensuring a seamless stay for our guests.
What we're looking for
The Associate Project Manager is to uphold the standards and expectations of customer service at Bethany Beach, DE. Primary responsibility is to maintain all common areas, including parking areas within specific parameters, and within the approved budget.
Compensation
$60000 - $70000 / year

More benefits and company perks information below
What you'll do
Strong knowledge of community infrastructure including water, sewer, electrical, and drainage. Coordinate repairs and maintenance to infrastructure through third-party contractors including quality control
Assist Project Manager in monitoring all contracts such as landscaping and building services. Conduct routine building inspections to establish daily work schedules for zone teams
Handle owners' inquiries relative to all matters pertaining to the association
Meet with staff leaders at the end of the week to create a schedule for the following week. Make sure area/property is cleaned and prep for the weekend when projects are underway. Keep Project Manager updated on all projects
End of each month review all action forms and leak reports to confirm if work was completed accordingly. Create a report on how many action forms/leak reports were issued for that month and how many were actually completed. Property inspections / inspect a percentage of the west each month and create a spreadsheet for staff to work from. Have staff clean up the maintenance yard
Receive an update from the staff leader on that day's schedule. Inspect any work completed by staff from returned action forms. Inspect any major projects before they are started and after they are completed roofs, painting
Get estimates from and work with sub-contractors when preparing buildings for the yearly paint schedule. And other various projects on-site
Assist Community manager in controlling expenses, labor and supplies.
Other duties, as assigned.
The skills you'll need
Minimum five years' experience in Homeowners Association Maintenance including experience working with owners of vacation rental properties.
Knowledge and skills (e.g. demonstrated ability to work under pressure, or possesses good written and oral communication skills)
Multiple types of construction techniques, budgeting and contract interpretation
Experience with commercial infrastructure, utilities, and buildings (sewer systems, utility lines, roadways, foundations, and building repairs)
High School diploma or equivalent required
What you'll get
Health/dental/vision insurance - employee & family coverage options
Employer Sponsored & Voluntary Supplemental Benefits
401K retirement savings plan with immediate 100% company match on the first 6% you contribute
Health & Dependent Care Flexible Spending Accounts
Flexible vacation time
Paid sick days and holidays
Paid parental leave after one year of tenure
Employee Assistance Program
Career advancement opportunities
Employee discounts
All the equipment you'll need to be successful
Great colleagues and culture
Please visit our careers page to review our full benefits offerings
Vacasa is an equal opportunity employer committed to fostering a diverse and inclusive workplace. We do not discriminate against applicants based upon race, color, religion, sex (including pregnancy, gender identity, and sexual orientation), national origin, age, disability, genetic information, or other classes protected by applicable law. Veterans are encouraged.
Vacasa is committed to maintaining a safe and productive work environment. Possession, use, or being under the influence of alcohol or illegal drugs in the workplace is prohibited.
Some positions may require that you drive a personal vehicle and/or company vehicle for work purposes. Employees who are required to drive a personal vehicle must have reliable transportation, a valid driver's license, and be at least 18 years of age. Employees who are required to drive a company vehicle must have a valid driver's license, be at least 21 years of age, and have been a licensed driver for no less than 3 years.
An offer of employment for this role will be contingent upon the successful completion of a background check.