VCAM Accountant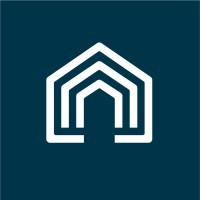 Vacasa
Accounting & Finance
Steamboat Springs, CO, USA
Posted on Wednesday, September 13, 2023
Why Vacasa
We started with just one home and an idea: to bring homeowners and renters together with smart technology and caring local teams. Today, we're the largest full-service vacation rental company in North America thanks to the people who give us their best every day. You'll fit right in here if you're curious, entrepreneurial, and thrive in a rapid-growth environment.
Why Vacasa Community Association Management
Here at Vacasa Community Association Management, we are bringing our expertise to association management. When you grow as quickly as we have been, every day is an exciting one. We embrace opportunities and have a tendency to hand out responsibilities to our employees to see how they can stretch and challenge themselves. This is a place to grow as an individual, and to be part of our collective growth as a company and a team...and so far, it's been an unbelievably rewarding journey together.
We're searching for new employees who can contribute to our most important asset, our culture. We're looking for people who are excited to embody our values every day as part of the team.
What we're looking for
We are looking for a Community Association Accountant to join our team. A person acting in this position must have a strong understanding of accounting principles coupled with attention to detail. In order for this candidate to be successful, he/she must be highly self-motivated and directed, committed to solving problems efficiently, and interested in being part of an organization committed to continuous growth and improvement. This is a position that must be able to set the standard for integrity, professionalism, and interact with a diverse team.
What you'll do
Manage bookkeeper role(s)
Process payments to vendors on a timely basis or as funds become available
Prepare and send to the Board of Directors, all association financials, balance sheet, statement of operations, general ledger, and any other required reports
Make monthly and year-end journal entries
Assist with preparation of documents for tax returns and financial audits
Prepare monthly financial statement packets for board and annual HOA meetings and brief the Community Association Manager on these reports prior to HOA meetings
When required, present reports at HOA meetings
Communication with internal and external parties
Post and maintain budgets and financial reports to each of the associations' AppFolio portal or website for homeowner reference
Budget preparation for community associations
Assessment billings
Ownership changes requiring monitoring Condocerts, collecting deeds and title checks, recording changes in software
Work Order processing for labor billing to HOA from Management Co.
Some in-office duties include the processing of local mail, including paper invoices and paper checks.
Special projects and research as assigned
Skills you'll need
Working knowledge of GAAP accounting principles
Proficient in accounting software systems
Strong analytical skills
Effective communication
A thorough understanding of Community Association laws and regulations as they relate to accounting principles
Demonstrated financial acumen
Experience working in a fast-paced and highly cross-functional organization
Accomplished range of skills from strategic thinking to creative and detailed execution
Strong interpersonal and problem-solving skills, and a love for helping others see a path forward
Tolerance for ambiguity, and the ability to stay focused on getting results
Compensation
What you'll get
Health/dental/vision insurance - employee & family coverage options
Employer Sponsored & Voluntary Supplemental Benefits
401K retirement savings plan with immediate 100% company match on the first 6% you contribute
Health & Dependent Care Flexible Spending Accounts
Flexible vacation time
Paid sick days and holidays
Paid parental leave after one year of tenure
Employee Assistance Program
Career advancement opportunities
Employee discounts
All the equipment you'll need to be successful
Great colleagues and culture
Please visit our careers page to review our full benefits offerings
Vacasa is an equal opportunity employer committed to fostering a diverse and inclusive workplace. We do not discriminate against applicants based upon race, color, religion, sex (including pregnancy, gender identity, and sexual orientation), national origin, age, disability, genetic information, or other classes protected by applicable law. Veterans are encouraged.
Vacasa is committed to maintaining a safe and productive work environment. Possession, use, or being under the influence of alcohol or illegal drugs in the workplace is prohibited.
An offer of employment for this role will be contingent upon the successful completion of a background check.