Manager of Financial Planning & Analysis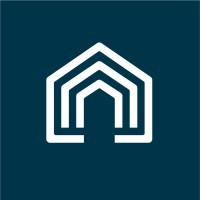 Vacasa
Accounting & Finance
United States
Posted on Wednesday, September 13, 2023
Why Vacasa
We started with just one home and an idea: to bring homeowners and renters together with smart technology and caring local teams. Today, we're the largest full-service vacation rental company in North America thanks to the people who give us their best every day. You'll fit right in here if you're curious, entrepreneurial, and thrive in a rapid-growth environment.
Why Finance at Vacasa
Finance at Vacasa is much more than dollars and analytics, it's about building relationships across the organization to increase trust, partnership, and creating one shared source of truth and the ability for people to healthfully disagree and work together. It is about helping the organization accurately reflect performance and to see around the corner and understand how performance today impacts us over the next 12-24 months and highlights the areas of focus that have the greatest impact. We strive to be a trusted business partner which requires intellect, collaboration, curiosity, dedication and ingenuity to achieve. Our team works together to find and implement solutions in the face of challenges at every turn. We make it happen and we grow--ourselves and our company.
What we're looking for
We are looking for a Finance Business Partnership Manager to join our dynamic team. You'll be the key finance partner supporting regional market leaders in analysis to support key operational business decisions and inform key expense projections. You must be able to use your quantitative skills to break down large data sets and identify underlying trends and business drivers. The ability to jump into uncharted waters and manage multiple projects with changing priorities is a must. Additionally exceptional partnership skills with senior level executives is critical.
What you'll do
Apply FP&A best practices to enhance the production and service of the FP&A organization
Drive recommendations, budget management, and planning through custom market level analyses
Recognize needs of the business and fill them through high-standard reporting and analysis
Design and automate reports that fill business needs and provide valuable insight into the organization and decision making processes
Work with the FP&A team to develop a world-class budgeting and forecasting approach, including but not limited to: communication, calendar management, input templates, analysis, reporting, transparency, and accuracy.
Assist with the development of data governance, abide by its standards, and be a leader and a role model within the organization around data governance. Become a data steward for financial and organizational data.
Finance Business Partners

Service oriented, thought partners, business knowledge with finance guidance and discipline
Produce monthly reports, variance analysis, business cases, forecasts, and budgets with the business
Engage with the business leaders to help them understand their financial impact and budget status on a monthly basis
Liaison between business and other areas of finance to ensure quality data, timing, and accurate analysis

Design/Manage Annual Budget and Quarterly Forecast Process

Develop and communicate annual calendar of forecasts and budgets
Design tools and approach for forecasts and budgets
Consolidate, communicate, and analyze companywide results
Ensure accurate data and accountability in results
Ease the burden on the business while enhancing the accuracy and timing of the forecasts/budget

Management Reporting

Design automated reports that provide business leaders with the information they need to make informed decisions
Produce analysis with data to help the business understand and interpret the financial report
Develop a scale approach the provides a "value-add" to the business and finance leaders

Data Governance

Take a leadership role in designing and managing the data governance process
Become data stewards of financial data and business metrics
Ensure consistency in data usage and interpretation across the firm
Maintain consistent definitions for data across systems
Skills you'll need
Minimum 5 years FP&A experience
Experience developing cost center budgets, management reports, variance analysis, and financial research
Must be versed in FP&A best practices, being able to bring quality ideas and approaches to improve current processes
Strong communicator – must be able to articulate ideas and courses of action
Courage to speak up and ask questions, as well as develop one's own ideas and present them to senior management
Strong excel and power point skills, knowledge of Yardi, Host Analytics, and multi-dimensional databases a plus
Bachelor's degree required, MBA a plus
Compensation
What you'll get
Health/dental/vision insurance - employee & family coverage options
Employer Sponsored & Voluntary Supplemental Benefits
401K retirement savings plan with immediate 100% company match on the first 6% you contribute
Health & Dependent Care Flexible Spending Accounts
Flexible vacation time
Paid sick days and holidays
Paid parental leave after one year of tenure
Employee Assistance Program
Career advancement opportunities
Employee discounts
All the equipment you'll need to be successful
Great colleagues and culture
Please visit our careers page to review our full benefits offerings
Vacasa is an equal opportunity employer committed to fostering a diverse and inclusive workplace. We do not discriminate against applicants based upon race, color, religion, sex (including pregnancy, gender identity, and sexual orientation), national origin, age, disability, genetic information, or other classes protected by applicable law. Veterans are encouraged.
Vacasa is committed to maintaining a safe and productive work environment. Possession, use, or being under the influence of alcohol or illegal drugs in the workplace is prohibited.
An offer of employment for this role will be contingent upon the successful completion of a background check.
#li-remote