Guest Services Manager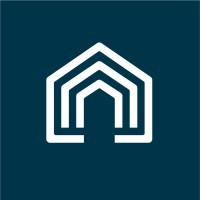 Vacasa
Administration
whistler, bc v0n, canada
Posted on Saturday, September 9, 2023
Why Vacasa
We started with just one home and an idea: to bring homeowners and renters together with smart technology and caring local teams. Today, we're the largest full-service vacation rental company in North America thanks to the people who give us their best every day. Robust local teams are vital for successful vacation rentals—so much so that local operations teams make up the majority of our workforce. Our operations teams help make vacation memories happen by ensuring a seamless stay for our guests.
What we're looking for
Vacasa is looking for an enthusiastic and strong leader to join our team as a Local Operations Manager. A successful candidate in this role has both strong communication and handy-person skills as they will be called upon to do anything from changing a light bulb, to helping a guest figure out how to light a gas fireplace over the phone, to walking an owner through their monthly statement.
This is a TEMPORARY twelve (12) month maternity leave coverage.
While the company is under no obligation to extend your employment through beyond the end date, there may be additional opportunities within this or other roles.
Compensation
$55000 / year

More benefits and company perks information below
What you'll do
Working closely with other Local Operations Managers: lead, develop, and motivate a team of Front Desk Specialists in Whistler, BC.
Provide behavioral based coaching and feedback in all areas of performance such as metrics, the customer experience, and conduct.
Work with other LOM's on recruiting, scheduling, payroll & performance management.
Act as the first point of contact for our guests, vendors, building partners and often our owners.
Liaise with Strata Manager, conduct property walkthroughs and provide feedback as needed.
Be responsible for taking incoming phone calls, occasional outbound calls, and responding to emails or chats on a daily basis from guests who have questions or concerns about a reservation, statement or other concern.

Support your team with escalated guest and homeowner concerns by responding to emails, calls and tickets

Assist with the creation and delegation, and follow up of maintenance and housekeeping tickets (If applicable).
Verify unit availability to assist with scheduling vendor or realtor visits
Meet and maintain Vacasa standards and metrics such as guest NPS score, accuracy, efficiency, and inquiry conversion to reservations.
Follow all Health and Safety protocols to ensure a safe working environment. This may include being part of the Whistler Vacasa Health and Safety committee.
Identify potential owner leads from walk-ins or incoming calls and pass the information along to your designated Vacasa Business Development Representative
Build and maintain business relationships and open lines of communications with other internal support teams, such as channels, copy team and CX.
Respond to guest reviews and follow up with guests post-stay.
Attend weekly LOM Management meetings with the Director of Operations. Bring feedback and ideas for improvement. Attend operational and other meetings such as Guest NPS review.
Meet with the Housekeeping Management team on a monthly basis to provide feedback and look for opportunities to improve Guest Experience.
Weekly quality inspections on rooms with follow up as needed.
Assist in onboarding of new units.
Liaise with various company departments in respect to building projects to ensure messaging to Guests is up to date and staff are all informed.
Other Duties
Please note this job description is not designed to cover or contain a comprehensive listing of activities, duties or responsibilities that are required of the employee for this job. Duties, responsibilities, and activities may change at any time with or without notice.
The skills you'll need
Technical computer skills required on all forms of hardware - laptops, tablets and mobile devices

Availability to work Sunday through Saturday, early mornings and evenings as needed.

Professional in all forms of communications such as email, phone calls, video calls and texts

Ability to work well under pressure in an agile, fast-paced environment

Excellent time management skills with the ability to change activity frequently and cope with interruptions

Highly responsive and reliable

Strong attention to detail

Prior housekeeping experience a plus

Adhere to all company policies and procedures

Ability to stand, sit, and walk for an extended period of time

Reach overhead and below the waist

Regularly push, pull, and lift up to 25 pounds

Occasionally lift or move up to 50 pounds

Bend, stoop, squat, kneel, and twist
What you'll get
Extended Medical and Dental
Registered Retirement Savings Plan - company match
Ski pass/activity allowance, or Travel allowance for Squamish/Pemberton-based applicants
Employee Assistance Program
Career advancement opportunities
Employee discounts
All the equipment you'll need to be successful
Great colleagues and culture, monthly socials
We do not have staff accommodation available. Must be legally eligible to work in Canada.
Vacasa is an equal opportunity employer committed to fostering a diverse and inclusive workplace. We do not discriminate against applicants based upon race, color, religion, sex (including pregnancy, gender identity, and sexual orientation), national origin, age, disability, genetic information, or other classes protected by applicable law. Veterans are encouraged.
Vacasa is committed to maintaining a safe and productive work environment. Possession, use, or being under the influence of alcohol or illegal drugs in the workplace is prohibited.
Some positions may require that you drive a personal vehicle and/or company vehicle for work purposes. Employees who are required to drive a personal vehicle must have reliable transportation, a valid driver's license, and be at least 18 years of age. Employees who are required to drive a company vehicle must have a valid driver's license, be at least 21 years of age, and have been a licensed driver for no less than 3 years.
An offer of employment for this role will be contingent upon the successful completion of a background check.