Global Tax Manager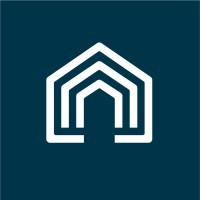 Vacasa
United States
Posted on Tuesday, August 22, 2023
Why Vacasa
We started with just one home and an idea: to bring homeowners and renters together with smart technology and caring local teams. Today, we're the largest full-service vacation rental company in North America thanks to the people who give us their best every day. You'll fit right in here if you're curious, entrepreneurial, and thrive in a rapid-growth environment.
Why Finance at Vacasa
Finance at Vacasa is much more than dollars and analytics, it's about building relationships across the organization to increase trust, partnership, and creating one shared source of truth and the ability for people to healthfully disagree and work together. It is about helping the organization accurately reflect performance and to see around the corner and understand how performance today impacts us over the next 12-24 months and highlights the areas of focus that have the greatest impact. We strive to be a trusted business partner which requires intellect, collaboration, curiosity, dedication and ingenuity to achieve. Our team works together to find and implement solutions in the face of challenges at every turn. We make it happen and we grow--ourselves and our company.
What we're looking for
We are looking for a Global Tax Manager to support our Tax Team. For this candidate to be successful, they must have a strong understanding of tax, be highly self-motivated and directed, committed to solving problems efficiently, and interested in being part of an organization committed to continuous growth and improvement. This is a position that must be able to set the standard for integrity and professionalism, while interacting with a diverse team. This role will focus primarily on global tax compliance in local foreign country and US reporting.
What you'll do
Manage international external accounting firms in 7+ countries. Track budgets, deliverables, and review work
Gather income tax return information and information for provisions
Assist with country by country reporting
Review VAT and other international tax reconciliations
Work with external accounting firms and senior director on transfer pricing studies, international restructuring, and other initiatives
Document Internal procedures and workflow
Assist with GST, PST, excise and miscellaneous sales tax filings
Research foreign information reporting including foreign withholding
Maintain foreign income tax accounts with various government agencies
Interact with varying government agencies on notices, audits, information request
Review work and guide tax accountants
Improve the efficiency of tax processes and controls through technology
Research and apply tax concepts
Other administrative tasks and projects as needed
Skills you'll need
Bachelor's degree in Accounting/Finance
6+ years of experience relevant tax experience
CPA and public accounting experience highly preferred
Strong understanding of partnership and corporate income tax
Ability to succeed in ambiguity
Ability to work independently and manage multiple tasks and deadlines effectively
Highly organized and thorough
Deadline driven
Strong attention to detail and problem-solving skills
Strong communication skills
Proficiency with Excel and Google apps for business
Flexibility and responsiveness to change
Ability to work in a fast paced environment
Working conditions
Ability to work from home and resides in one of the followings states: AK, AL, AZ, CA, CO, DE, FL, GA, HI, ID, IL, IN, LA, MA, MD, ME, MI, MN, MO, MT, NC, NH, NJ, NM, NV, OH, OK, OR, PA, RI, SC, SD, TN, TX, UT, VA, VT, WA, WI, or WY
You'll be working in your home office setting. We hold virtual training sessions and weekly team meeting. Occasional offsite team meetings in your region or our HQ locations. Requires frequent, repetitive use of a computer, phone, and office equipment. Requires patient, professional communication with prospective clients, and the ability to build confidence with prospects.
Compensation
What you'll get
Health/dental/vision insurance - employee & family coverage options
Employer Sponsored & Voluntary Supplemental Benefits
401K retirement savings plan with immediate 100% company match on the first 6% you contribute
Health & Dependent Care Flexible Spending Accounts
Flexible vacation time
Paid sick days and holidays
Paid parental leave after one year of tenure
Employee Assistance Program
Career advancement opportunities
Employee discounts
All the equipment you'll need to be successful
Great colleagues and culture
Please visit our careers page to review our full benefits offerings
Vacasa is an equal opportunity employer committed to fostering a diverse and inclusive workplace. We do not discriminate against applicants based upon race, color, religion, sex (including pregnancy, gender identity, and sexual orientation), national origin, age, disability, genetic information, or other classes protected by applicable law. Veterans are encouraged.
Vacasa is committed to maintaining a safe and productive work environment. Possession, use, or being under the influence of alcohol or illegal drugs in the workplace is prohibited.
An offer of employment for this role will be contingent upon the successful completion of a background check.
#li-remote