Analista Contable - Chile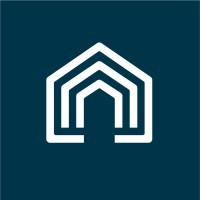 Vacasa
Chile
Posted on Friday, August 11, 2023
Why Vacasa
We started with just one home and an idea: to bring homeowners and renters together with smart technology and caring local teams. Today, we're the largest full-service vacation rental company in North America thanks to the people who give us their best every day. You'll fit right in here if you're curious, entrepreneurial, and thrive in a rapid-growth environment.
Why Finance at Vacasa
We think perfect spreadsheets and balanced books are beautiful. Our team embraces the crucial nature of our work and digs into the details to sleuth out correct data. We work on short and long-term forecasting and planning to predict and explain business performance. We make it happen and we grow--ourselves and our company.
What we're looking for
We are looking for an Accounting Specialist - Vendor Management eager to be a part of the Vendor Onboarding team. This person must be able to set the standards for integrity, accuracy, and professionalism while interacting across all levels of the organization as well as with third-party contacts. Candidates must have strong communication skills, confidence in their knowledge and the ability to provide outstanding service to process vendor onboarding paperwork to foster a positive Vacasa/supplier relationship. This person needs to be detail oriented, self directed and committed to solving problems efficiently in a fast paced environment.
Please ensure that you upload an English version of your resume / C.V.
What you'll do
Execute

contractor, service vendor and consultant onboarding processes with the focus of efficiency and customer service while balancing risk mitigation.

Provide essential communication and feedback via phone and email to internal Field Staff and external service vendors, to foster a positive vendor experience.

Assist with vendor data monitoring for existing vendors.

Maintain proper vendor information and documentation for both internal and external audits.

Provide validation of the completeness of the onboarding process as well as supplier changes.

Work with internal and external stakeholders to troubleshoot issues related to the vendor process to ensure timely payments to vendors.

Support various ad-hoc projects supporting system enhancements and process improvements to ensure timely system updates and accuracy.

Other duties as assigned
Skills you'll need
English Fluency (All interviews will be conducted in English)

High School Diploma/GED required

Associates or BA degree preferred

NetSuite, Coupa, Sovos, Hiver experience a plus

Highly organized, detail oriented, and thorough

Procurement/vendor experience preferred

Must have excellent customer service, organizational and time management skills

Strong analytical and problem solving skills

Proficiency in Google G-Suite and spreadsheets

Must be able to work in fast paced environment meeting tight deadlines

Balance multiple projects, tracking sheets and process expedite requests

1-2 years relevant AP or similar experience; hospitality industry highly preferred

Work effectively independently
Working conditions
You'll be working in your home office setting. We hold virtual training sessions and weekly team meeting. Occasional offsite team meetings in your region or our HQ locations. Requires frequent, repetitive use of a computer, phone, and office equipment. Requires patient, professional communication with prospective clients, and the ability to build confidence with prospects.
Compensation
$731.000 - $1.200.000 CLP Gross per Month
What You'll Get
Career advancement opportunities
Employee discounts
All the equipment you'll need to be successful
Great colleagues and culture
Remote Work (Within Chile)
Extended Health Benefits
APV
Vacasa is an equal opportunity employer committed to fostering a diverse and inclusive workplace. We do not discriminate against applicants based upon race, color, religion, sex (including pregnancy, gender identity, and sexual orientation), national origin, age, disability, genetic information, or other classes protected by applicable law. Veterans are encouraged.
Vacasa is committed to maintaining a safe and productive work environment. Possession, use, or being under the influence of alcohol or illegal drugs in the workplace is prohibited.
An offer of employment for this role will be contingent upon the successful completion of a background check and/or OFAC screening.
#li-remote