Analyst - Revenue Data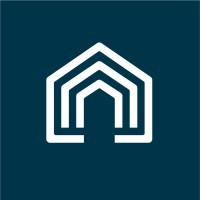 Vacasa
IT
Mexico City, Mexico
Posted on Saturday, July 22, 2023
Why Vacasa
We started with just one home and an idea: to bring homeowners and renters together with smart technology and caring local teams. Today, we're the largest full-service vacation rental company in North America thanks to the people who give us their best every day. You'll fit right in here if you're curious, entrepreneurial, and thrive in a rapid-growth environment.
Why Marketing at Vacasa
The Marketing team is a growth engine for the company, focussed on innovating, iterating, and learning quickly in service of our customers and cross functional partners. We are storytellers and reputation builders, blending left brain creativity with right brain pragmatism. We have big ambition - to make Vacasa the defining brand in hospitality for vacation rentals. We have a compelling story to tell and are looking for experienced Marketers to get the word out.
What We're Looking For
We are looking for an Analyst who is an experienced professional with a demonstrated background in analytics, BI Tools, dashboarding, writing queries, and model building. This Analyst - Revenue Data will have a direct impact on the revenue reporting for thousands of client homes.
The primary purpose of this job is to create the data sources and visualizations which influence stakeholder decisions that lead to the maximum revenue production for thousands of vacation rental homes. Specifically, the Analyst - Revenue Data builds data structures (SQL, DBT) that influence Revenue Management (RM) teammates and executives; dashboards to track performance across time (Tableau); and custom tooling to best serve RM teammates (Python).
Please ensure that you upload an English version of your resume / C.V.
What you'll do
Create & maintain reports (Tableau)
Build Revenue and Exception Management models (DBT, Airflow)
Write/QA ad hoc SQL to address revenue-related requests
Optimize Snowflake performance of our data mart
Support key stakeholder teams (Yield & Pricing, New Homes, SWAT, Rev. Analysis)
Develop models for forecasting revenue metrics
Perform market and revenue share analysis
Incorporate and leverage new data sets in innovative ways
Craft new visualizations to demonstrate performance vs competition
Monitor channel partner performance
Report on rate change events through time
Optimize all-in pricing across 3rd party channels
Support yield analyst workflows and tooling
Develop and monitor success metrics for Revenue Management
Support acquisition integration and identify opportunity/learnings during integrations (side by side analysis)
Other duties, as assigned
Skills you'll need
Reliable internet connection
Positive mindset
Client service mindset
Relentless
Strong with SQL (logic, CTEs, Create, Performance optimization)
Model building (staging, intermediate, presentation layer) (DBT)
Tableau workbook experience
Ability to analyze numerical data in both raw and graphical form
Understanding of Revenue Management concepts
Thoroughness and due diligence
Accounting fundamentals
Attention to detail
Collaboration with peers
Completes tasks completely and at high quality
Ability to distill complex topics and communicate their essence simply
MS Office, Google Suite required
Influencing and leadership skills
Bilingual English / Spanish required.
Compensation
$500000 - $600000 MXN / year
What you'll get
Career advancement opportunities
Employee discounts
All the equipment you'll need to be successful
Great colleagues and culture
Remote work (Within Mexico)
Extended Health Benefits
Vacasa is an equal opportunity employer committed to fostering a diverse and inclusive workplace. We do not discriminate against applicants based upon race, color, religion, sex (including pregnancy, gender identity, and sexual orientation), national origin, age, disability, genetic information, or other classes protected by applicable law. Veterans are encouraged.
Vacasa is committed to maintaining a safe and productive work environment. Possession, use, or being under the influence of alcohol or illegal drugs in the workplace is prohibited.
An offer of employment for this role will be contingent upon the successful completion of an OFAC screening.