Accountant I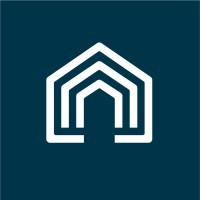 Vacasa
Accounting & Finance
Chile
Posted on Wednesday, July 19, 2023
Why Vacasa
We started with just one home and an idea: to bring homeowners and renters together with smart technology and caring local teams. Today, we're the largest full-service vacation rental company in North America thanks to the people who give us their best every day. You'll fit right in here if you're curious, entrepreneurial, and thrive in a rapid-growth environment.
Why Finance at Vacasa
Finance at Vacasa is much more than dollars and analytics, it's about building relationships across the organization to increase trust, partnership, and creating one shared source of truth and the ability for people to healthfully disagree and work together. It is about helping the organization accurately reflect performance and to see around the corner and understand how performance today impacts us over the next 12-24 months and highlights the areas of focus that have the greatest impact. We strive to be a trusted business partner which requires intellect, collaboration, curiosity, dedication and ingenuity to achieve. Our team works together to find and implement solutions in the face of challenges at every turn. We make it happen and we grow--ourselves and our company.
What we're looking for
We are looking for an Accountant I to support our Owner Accounting team. You'll need to know your way around excel, and be comfortable with both automated and manual processes on the accounting side. You must have an understanding of Generally Accepted Accounting Principles, be highly self-motivated and directed, committed to solving problems efficiently, and interested in being part of an organization committed to continuous growth and improvement. This is a position that must be able to set the standard for integrity and professionalism and interact with a diverse team.
Please ensure that you upload an English version of your resume / C.V.
What you'll do
Day-to-day accounting for owner accounting process
Drive process improvements and research relevant accounting topics
Support monthly close process
Validate transactions from our automated Revenue Processing Service
Generate reports out of NetSuite
Perform flux analysis
Reconcile balance sheet accounts using company templates
Correspond with other corporate departments to ensure proper accounting treatment
Assist in interim and annual audit process
Contribute to continued process development and improvement for existing and new accounting systems and procedures
Support the continued development, execution, and automation of standardized reporting
Conduct UAT testing on new system implementations
Work cross functionally to improve processes throughout the reservation life cycle, increasing efficiency and eliminating duplication of work
Identify areas for improvement in process and efficiency in the spirit of continuous improvement
Other tasks and projects as assigned
Skills you'll need
Reliable internet connection, must meet a minimum of 50 mbps
Proven ability to navigate accounting systems, preparing/posting journal entries, and developing/maintaining reconciliations.
CPA and/or MBA is a plus
Process improvement, ability to challenge the status quo and identify improvements
Ability to collaborate cross-functionally and build strong business partnerships
Excellent written and verbal communication skills
High attention to detail and strong organizational skills
Adaptability, responsiveness to change, and ability to work in a fast-paced environment
Experience with Netsuite a plus
Proficiency with Google apps for business
Advanced Excel knowledge
Adherence to company policies
Ability to work from home
Bachelor's degree in Finance, Accounting, or related subject
Advanced Excel experience (lookups, logic functions, etc.)
Strong analytical, critical thinking, and problem solving skills
Ability to manage numerous assignments, identify priorities, and exercise good judgment
Strong oral, written, and interpersonal communication skills
Must be highly motivated with the ability to learn quickly and thrive in a fast-paced environment
Attention to detail, a sense of urgency, and relentless follow through
1-2 years progressive accounting experience
Bilingual English / Spanish required
Compensation
$14000000 - $22000000 CLP
What you'll get
Career advancement opportunities
Employee discounts
All the equipment you'll need to be successful
Great colleagues and culture
Remote work (Within Chile)
Extended Health Benefits
APV
Vacasa is an equal opportunity employer committed to fostering a diverse and inclusive workplace. We do not discriminate against applicants based upon race, color, religion, sex (including pregnancy, gender identity, and sexual orientation), national origin, age, disability, genetic information, or other classes protected by applicable law. Veterans are encouraged.
Vacasa is committed to maintaining a safe and productive work environment. Possession, use, or being under the influence of alcohol or illegal drugs in the workplace is prohibited.
An offer of employment for this role will be contingent upon the successful completion of a background check and/or OFAC screening.