Financial Accountant / Accounts Receivable Specialist - remote possible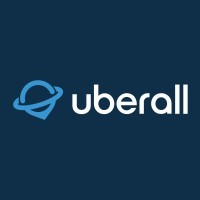 Uberall
Accounting & Finance
Spain
Posted on Tuesday, May 23, 2023
Help us bring people and businesses together
Our SaaS platform enables multi-location brands and businesses to boost their online presence. From big to small, from Adidas to ZenPark, our client base contains some of your favourite brands as well, we bet.
The Past, Present & Future
In 2013, Uberall was born out of the vision by longtime friends and business partners David Federhen and Florian Hübner. They wanted to bridge the online and offline world more effectively, so companies could generate new customers, build customer relationships and increase their sales. They created a platform that would connect companies with local customers through search and discovery, engagement and conversion.
In July 2021 we acquired one of the most successful location marketing platforms in the US, MomentFeed, and raised a series C funding round of $115m. We plan to seize on this momentum to rapidly expand in North America and become the undisputed global leader in this space. This role is pivotal to us executing on this journey!!
You and us
Over 400 Uberallers, with 50+ different nationalities, live and breathe our three core values:
🌵 GROW TOGETHER
⛰ DEMONSTRATE PASSION & PERFORMANCE
✊ BE BOLD & DRIVE CHANGE
So, what are you waiting for? If you're passionate, driven, and ready to be bold, we want you on our team! Apply now and let's grow together.🚀
About the role:
We are looking for a highly motivated and experienced Financial Accountant/Accounts Receivable Specialist (m/f/d) to join our finance team. In this role, you will be responsible for invoicing and revenue reporting, coordinating invoicing queries with internal and external stakeholders and assisting with collections. Additionally, you will handle accounts receivable accounting for the German entity and support the accounting team with daily and monthly financial and accounting activities.
Your responsibilities:
Generate invoices and prepare revenue reports, including adjustments and corrections
Ensure CRM and invoicing tool data is aligned with customer contracts
Coordinate invoicing queries with both internal and external stakeholders
Assist Credit Manager with the dunning process and collections
Manage A/R accounting for the German entity
Support the accounting team with daily and monthly financial and accounting activities
Continuously optimize accounting processes and procedures to adapt to a fast-changing environment
Collaborate with internal departments, such as Sales, Customer Operations, and Strategic Partnerships, to address accounting-related customer and partner requests
Work closely with BI teams to provide data and analysis for business decisions and evaluations
Your profile:
Relevant professional experience as an accountant or in a comparable position
Experience with revenue accounting and accounts receivable management, preferably using Oracle Netsuite
Familiarity with international accounting standards, such as IFRS, is a plus
Self-starter with the ability to act and operate independently to accomplish objectives
Proactive with excellent communication skills in English
Strong understanding of accounting theory and the motivation to shape accounting philosophy
Keen to meet assigned deadlines and constantly design process optimization
Ability to work cooperatively and collaboratively with all levels of employees, management, and external agencies, as well as with customers and partners, to maximize performance, creativity, problem-solving, and results
What we offer:
💜 A mission with meaning and purpose At Uberall, we foster genuine connections between local businesses and people. Our diverse team of over 400 people working in 30 different countries allows us to win together with our partners, co-workers, and customers. Speaking of our customers, they're some of the most recognizable businesses in the world.
😁 A truly human culture We're famous for our culture. Uberallers live by our values of mutual respect and boldness. We're open, collaborative risk-takers with a whole lot of passion and grit.
🤸🏽‍♀️ Flexibility to fit your lifestyle Want to come to an office for collaboration? We've got space for you in Berlin, Amsterdam, Detroit, and London. Prefer to work remotely? Fine by us! Bonus points if we meet your pets in a video call. If working from another country is legally possible for you and within a reasonable time zone, we happily support work-ations.
💸 A piece of the pie Our pay & perks are competitive, and you better believe we review them on the regular to make sure they stay that way. We grow together, so of course all Uberallers are part of our long-term incentive program through VSOP/ESOP.
♺ Emotional and intellectual connection Events and alignment sessions - YES and YES. With the team, cross-functions, regional, you name it - we love bringing people together. Uberallers share a LOT of hobbies. Whatever you're into – reading books, baking, heavy metal, fostering kittens . . . you'll find kindred spirits on our team.
🧘 Health and Wellness We prioritize your wellness with generous holiday time, paid parental and circumstantial leave, and individualized health and wellness opportunities depending on your location.
⭐️ All-access pass Get immersed in Uberall from day one. Your onboarding is packed with a deep dive into our values, insights into all our departments, and a chance to ask the CEO anything. We come together monthly for our town hall and product showroom so you're always in the know.
🌵 Everyday growth We support you on your non-stop learning journey. We offer development dialogues, live workshops on topics like resilience and feedback, and a Leadership Academy to make sure our leaders have all the tools to bring out the very best in teams. Need to improve your language skills? We have German and business English classes, and virtual coffee chats in 7 different languages.
🖥 Top-of-the-line tech MacBook Pro, magic mouse, 2nd screen . . . Need anything else? Let the People & Culture team know.
Remember our "Grow Together" value from the beginning of the ad?
We mean it.
🌵🏔✊
Everything starts with getting in touch. The best way to express your interest is by applying online. We will be carefully reading your profile and can't wait to hear from you.
In the meantime, let our "
life@uberall
" social accounts give you some real life impressions.