Customer Success Manager, Mid Market - East Coast Based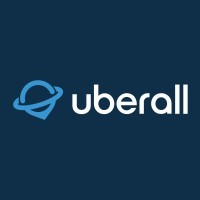 Uberall
Customer Service, Sales & Business Development
Canada
Posted on Tuesday, May 23, 2023
Help us bring people and businesses together
Our SaaS platform enables multi-location brands and businesses to boost their online presence. From big to small, from Adidas to ZenPark, our client base contains some of your favourite brands as well, we bet.
The Past, Present & Future
In 2013, Uberall was born out of the vision by longtime friends and business partners David Federhen and Florian Hübner. They wanted to bridge the online and offline world more effectively, so companies could generate new customers, build customer relationships and increase their sales. They created a platform that would connect companies with local customers through search and discovery, engagement and conversion.
In July 2021 we acquired one of the most successful location marketing platforms in the US, MomentFeed, and raised a series C funding round of $115m. We plan to seize on this momentum to rapidly expand in North America and become the undisputed global leader in this space. This role is pivotal to us executing on this journey!!
You and us
Over 400 Uberallers, with 50+ different nationalities, live and breathe our three core values:
🌵 GROW TOGETHER
⛰ DEMONSTRATE PASSION & PERFORMANCE
✊ BE BOLD & DRIVE CHANGE
So, what are you waiting for? If you're passionate, driven, and ready to be bold, we want you on our team! Apply now and let's grow together.🚀
As a Mid-Market Customer Success Manager you will help our wide array of multi-location customers to navigate our products and educate them on how to generate a positive Return-on-Investment.
Team up with our colleagues from Customer Operations and be the faces of Uberall. You know best - clients have very specific and individual expectations, goals and timelines. You are the one listening to them, comprehending, asking questions, understanding their situations and getting the ball rolling in making them happy and successful.
We are proud of our clients and want them to be proud of us.
Your Responsibilities
You drive high levels of customer success, exhibiting complete ownership over assigned customer accounts and engagements throughout the customer lifecycle.
You work on maintaining and growing the value of your account portfolio and collaborate closely with cross-functional team members to support renewals and expansion opportunities.
You are responsible for the strategic positioning and implementation of our products with the customer, maintaining product expertise across all Uberall products.
You are the trusted partner for the customer on use-case and product functionality. You identify customer-specific goals and needs - and, based on those, provide recommendations for the best use and application of our product.
You are delivering and communicating ROI for your clients, influencing lifetime value through high product adoption, customer satisfaction, and overall NPS scores
You know your customer's performance KPIs, anticipate their next step and provide them with guidance towards the desired outcome, continuously identifying individual optimisation potential and developing concepts for its implementation.
You conduct in-person business reviews with Director/VP-level decision-makers and other relevant stakeholders.
You are always close to the customer, accompany our customers, never leave them alone at different levels of escalation, and define measures and resolutions with them to solve it in a sustainable and optimal way.
Your Profile
2+ years of relevant experience in Customer Success or similar field (account management, professional project management, management consulting, technology enablement) in a SaaS company and/or start-up (software technology, SaaS, cloud services, etc.)
You have had success working with clients to drive software product adoption
You can navigate customer organizational structures and build relationships with different stakeholders
You are effective at facilitating executive meetings and workshops
You have a high degree of communicative skills, sales talent, high-quality consulting skills as well as entrepreneurial thinking
You are a self-motivated individual that knows how to identify and deliver value to internal/external customers.
You are curious and can effectively uncover customer needs and growth opportunities
You understand the ecosystem and the interests of your customers, based upon which you can deduce service strategies and establish processes
You learn fast and can quickly grasp technological and business concepts
You can articulate technical concepts, value propositions or recommendations clearly to customers
You are highly organized, and can prioritize tasks efficiently in a goal-oriented manner while remaining flexible
You are a team player and enjoy fostering collaborative relationships with other departments
You are very analytical, tech-savvy, have very good Excel skills and, ideally, knowledge of SEO
Willingness to travel up to 25%
What we offer:
💜 A mission with meaning and purpose At Uberall, we foster genuine connections between local businesses and people. Our diverse team of over 400 people working in 30 different countries allows us to win together with our partners, co-workers, and customers. Speaking of our customers, they're some of the most recognizable businesses in the world.
😁 A truly human culture We're famous for our culture. Uberallers live by our values of mutual respect and boldness. We're open, collaborative risk-takers with a whole lot of passion and grit.
🤸🏽‍♀️ Flexibility to fit your lifestyle Want to come to an office for collaboration? We've got space for you in Berlin, Amsterdam, Detroit, and London. Prefer to work remotely? Fine by us! Bonus points if we meet your pets in a video call. If working from another country is legally possible for you and within a reasonable time zone, we happily support work-ations.
💸 A piece of the pie Our pay & perks are competitive, and you better believe we review them on the regular to make sure they stay that way. We grow together, so of course all Uberallers are part of our long-term incentive program through VSOP/ESOP.
♺ Emotional and intellectual connection Events and alignment sessions - YES and YES. With the team, cross-functions, regional, you name it - we love bringing people together. Uberallers share a LOT of hobbies. Whatever you're into – reading books, baking, heavy metal, fostering kittens . . . you'll find kindred spirits on our team.
🧘 Health and Wellness We prioritize your wellness with generous holiday time, paid parental and circumstantial leave, and individualized health and wellness opportunities depending on your location.
⭐️ All-access pass Get immersed in Uberall from day one. Your onboarding is packed with a deep dive into our values, insights into all our departments, and a chance to ask the CEO anything. We come together monthly for our town hall and product showroom so you're always in the know.
🌵 Everyday growth We support you on your non-stop learning journey. We offer development dialogues, live workshops on topics like resilience and feedback, and a Leadership Academy to make sure our leaders have all the tools to bring out the very best in teams. Need to improve your language skills? We have German and business English classes, and virtual coffee chats in 7 different languages.
🖥 Top-of-the-line tech MacBook Pro, magic mouse, 2nd screen . . . Need anything else? Let the People & Culture team know.
Remember our "Grow Together" value from the beginning of the ad?
We mean it.
🌵🏔✊
Everything starts with getting in touch. The best way to express your interest is by applying online. We will be carefully reading your profile and can't wait to hear from you.
In the meantime, let our "
life@uberall
" social accounts give you some real life impressions.