Maintenance Field Technician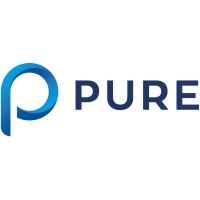 PURE Group of Companies
Ocala, FL, USA
Posted on Tuesday, November 21, 2023
PURE Property Management is looking for a Maintenance Field Technician Leader Come join our team!

PURE Property Management offers a comprehensive package of benefits such as: Healthcare coverage, a 401K plan with a 4% instantly vested match, health savings accounts for eligible plans, generous vacation and sick time, dental and vision plans, life, and disability policies, equity compensation and more!

Pay Range:
$17/hr-$18/hr
Pay Frequency:
Biweekly
Position Hours:
40 Hours/Week
FLSA:
Non-ExemptThe
Maintenance Field Technician
responds to PURE Property Management resident service requests with a professional demeanor in a timely fashion and is a driving force behind exceptional customer service. A general knowledge of maintenance functions such as basic plumbing, electric and carpentry skills are required. A keen eye for detail, effective communication with residents both written and verbal, and physical stamina are important qualities for this position. This role requires the ability to prioritize work and thrive in a busy workplace. Interruptions and emergencies are very common.
Duties:
Perform all duties requested for assigned work orders in accordance with Company policies and PURE Property Management vision.
Perform various types of property evaluations including new property assessments, move out inspections, occupied property checks and vacant property checks.
Perform maintenance and light repairs including:

Change/replace locks and door hardware
Smoke detector battery replacement
Light bulb replacement
Air filter replacement
Light electrical repairs (install light fixtures, replace outlets, etc.)
Basic plumbing repairs (flapper valves, replacement of toilet, faucet, and garbage disposal etc.)

Identify and report the need for major repairs.
Be available to the property management team for any field work.
Maintain a valid driver's license and clean driving record.
Lift and carry 75 pounds, climb ladders and stairs, walk, bend, reach and perform other functions as may be required to complete assigned tasks.
Respond to after hour emergencies.
Attend staff, training, and other meetings as directed by management.
Maintain individual knowledge of maintenance and repair industry standards and best practices.
Assure safety standards are used which comply with all company, local, City, State and Federal guidelines and use tools and equipment for the purpose they were intended according to manufacturer's safety protocols and guidelines.
Work with computers and smartphone-based dispatching and email.
Maintain knowledge of state, local, and federal fair housing laws.
Dress in a PURE Property Management approved uniform and maintain a professional appearance.
Perform other duties as needed.


GENERAL GUIDELINES:
What you'll need to be successful:
A general knowledge of maintenance functions such as basic plumbing, electric and carpentry
Valid and active FL driver's license
Reliable transportation for daily work duties

Equal Employment Opportunity: We respect diversity and accordingly are an equal opportunity employer that does not discriminate on the basis of actual or perceived race, color, creed, religion, national origin, ancestry, citizenship status, age, sex or gender (including pregnancy), gender identity or expression (including transgender status), sexual orientation, marital status, veteran status, physical or mental disability, genetic information, or any other characteristic protected by applicable federal, state, or local laws. It is PURE Employment LLC and Subsidiaries' policy to recruit, employ, retain, promote, terminate and otherwise treat all employees and job applicants on the basis of merit, qualifications and competence. Therefore, it is a violation of PURE Employment LLC and Subsidiaries' policy to discriminate in the provision of employment opportunities, if that discriminatory treatment is, in whole or in part, based on actual or perceived protected characteristics.
PI233011378