Assistant Property Manager (CA)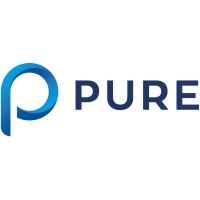 PURE Group of Companies
Oroville, CA, USA · Oroville, WA, USA
Posted on Tuesday, November 21, 2023
PURE Property Management is looking for a Property Manager. Come join our team!

PURE Property Management offers a comprehensive package of benefits such as: Healthcare coverage, a 401K plan with a 4% instantly vested match, health savings accounts for eligible plans, generous vacation and sick time, dental and vision plans, life, and disability policies, equity compensation and more!

Pay Range:
$19.10/Hourly to $22.46/Hourly
Pay Frequency:
Biweekly
Position Hours:
40 Hours/Week
FLSA:
Non-exempt
The
Assistant Property Manager
assists the Property Manager with client satisfaction and retention by promoting resident relations through ongoing follow-through and communication in all aspects of the property management cycle. The Assistant Property Manager maintains excellent resident relations while assisting the Property Manager in communicating with residents, both verbal and written, answering inquiries pertaining to maintenance request status, rent payment and receipt, scheduling of inspections, lease renewals, etc.
ESSENTIAL DUTIES AND RESPONSIBILITIES:

Conduct all business in accordance with company policies and procedures, Fair Housing, Americans with Disabilities Act, Fair Credit Reporting Act, applicable state statutes, and all other laws pertaining to residential rentals, whether local, state, or federal.
Serve as primary contact for all tenant communication
Maintain records in property management software for all maintenance requests, ensuring work orders are completed in a reasonable time within estimated costs
Assist Property Manager with the lease renewal process
Prepare and coordinate the Move-In and Move-Out process with tenants
Prepare Notices and other routine correspondence as directed by Property Manager
Respond and follow up with prospective residents interested in available properties
Communicate with residents throughout the rent collection process
Assist in the preparation of Security Deposit Disposition adhering to all state laws and Company policies
Prepare leases, confirming all necessary and required addendums and attachments are included before presenting for signature to tenant
Ensure all property and tenant information is documented in property management software
Maintain all communication within property management software to ensure up-to-date information is available to all team members




GENERAL GUIDELINES:
What you'll need to be successful:


Valid Driver's License in CA
CA Real Estate License preferred but not required
Residential Property Management Experience
Operational vehicle for some use in the job required

Equal Employment Opportunity: We respect diversity and accordingly are an equal opportunity employer that does not discriminate on the basis of actual or perceived race, color, creed, religion, national origin, ancestry, citizenship status, age, sex or gender (including pregnancy), gender identity or expression (including transgender status), sexual orientation, marital status, veteran status, physical or mental disability, genetic information, or any other characteristic protected by applicable federal, state, or local laws. It is PURE Employment LLC and Subsidiaries' policy to recruit, employ, retain, promote, terminate and otherwise treat all employees and job applicants on the basis of merit, qualifications and competence. Therefore, it is a violation of PURE Employment LLC and Subsidiaries' policy to discriminate in the provision of employment opportunities, if that discriminatory treatment is, in whole or in part, based on actual or perceived protected characteristics.
PI233011203