Licensed Senior Property Manager (MN)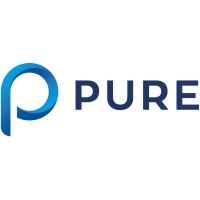 PURE Group of Companies
Minneapolis, MN, USA
Posted on Tuesday, November 21, 2023
PURE Property Management is looking for a new Senior Property Manager! Come join our team!


PURE Property Management offers a comprehensive package of benefits such as: Healthcare coverage, a 401K plan with a 4% percent instantly vested match, health savings accounts for eligible plans, generous vacation and sick time, dental & vision plans, life, and disability policies, an employee assistance program and more!



Pay Range:
$83,549 To $88,881 Annually
Pay Frequency:
Biweekly
Position Hours:
40 Hours/Week
FLSA:
Exempt
Location:
5202 S 34th Avenue, Minneapolis, MN 55417
The
Senior Property Manager
is accountable for all property operations. The purpose of the Senior Property Manager is to effectively manage and coordinate persons, activities, and available resources in order to accomplish Company objectives in concert with objectives set forth by the owner. These objectives include maximizing occupancy levels and property values.
ESSENTIAL DUTIES AND RESPONSIBILITIES:

Conduct all business in accordance with company policies and procedures, Fair Housing, Americans with Disabilities Act, Fair Credit Reporting Act, applicable state statutes and all other laws pertaining to residential rentals, whether local, state, or federal. May required an active real estate license, in good standing, as required by each State's regulations.
Ensure that all invoices are reviewed and approved and coordinate with the property owner to provide the necessary funds for paying invoices, as applicable
Monitor delinquency status of monthly rents, communicating with owner as appropriate
Send "Demand Letters," issue Notices, initiate eviction actions, make court appearances, and any other necessary tasks to follow up on delinquent rents
Communicate with maintenance team members and keep abreast of maintenance activities at properties, keeping owner informed as appropriate
May participate in application approval process
Assist owners with questions/explanations concerning owner's financial statements
Ensure that lease files are complete, and that completion of leases is being executed properly
Maintain records on all aspects of management activity on a daily, weekly, and monthly basis
Physically walk and inspect property as needed or when situation dictates
Ensure that the owner's approval is secured prior to ordering maintenance or repairs more than the repair limit in the owner's management agreement
Ensure security deposit dispositions are accurate and in accordance with timing required by state laws
Conduct market surveys and provide feedback on property pricing
Shop competition and be aware of neighborhood market conditions
Show available properties to prospective tenants and negotiate lease terms
Facilitate lease renewal process



GENERAL GUIDELINES:
What you'll need to be successful:


Must have a current MN Real Estate License
WI Real Estate License a plus
Valid MN driver's license
Must have 3 years of single-family property management experience




Equal Employment Opportunity: We respect diversity and accordingly are an equal opportunity employer that does not discriminate on the basis of actual or perceived race, color, creed, religion, national origin, ancestry, citizenship status, age, sex or gender (including pregnancy), gender identity or expression (including transgender status), sexual orientation, marital status, veteran status, physical or mental disability, genetic information, or any other characteristic protected by applicable federal, state, or local laws. It is PURE Employment LLC and Subsidiaries' policy to recruit, employ, retain, promote, terminate and otherwise treat all employees and job applicants on the basis of merit, qualifications and competence. Therefore, it is a violation of PURE Employment LLC and Subsidiaries' policy to discriminate in the provision of employment opportunities, if that discriminatory treatment is, in whole or in part, based on actual or perceived protected characteristics.
PI232993214