Property Management Operations Manager (CA)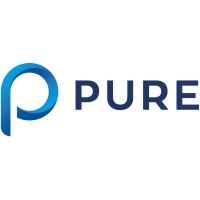 PURE Group of Companies
Operations
Los Gatos, CA, USA · Los Gatos, CA, USA
Posted on Tuesday, November 21, 2023
PURE Property Management is looking for an Operations Manager. Come join our team!

PURE Property Management offers a comprehensive package of benefits such as: Healthcare coverage, a 401K plan with a 4% instantly vested match, health savings accounts for eligible plans, generous vacation and sick time, dental and vision plans, life, and disability policies, equity compensation and more!

Pay Range:
$111,711.00 to $128,467.00
Pay Frequency:
Biweekly
Position Hours:
40 Hours/Week
FLSA:
Exempt
PURE is seeking a strong Property Management Operations Manager to lead our Silicon Valley office. Job location in San Jose/Los Gatos area, requires office location work. Previous management of teams is required with strong working knowledge of CA landlord/tenant law, lease agreements, and security deposit disposition process.
The
Operations Manage
r is totally accountable for all office operations. The purpose of the Operations Manager is to effectively manage and coordinate persons, activities, and available resources to accomplish property objectives as set forth by the Broker and property owner. The Operations Manager will participate in the creation of strategies, operational procedures, and policy development.
ESSENTIAL DUTIES AND RESPONSIBILITIES:

Conduct all business in accordance with company policies and procedures, Fair Housing, Americans with Disabilities Act, Fair Credit Reporting Act, applicable state statutes, and all other laws pertaining to residential rentals, whether local, state, or federal.
Ensure that all business conducted at Company is in accordance with company policies and procedures, all State and Federal Fair Housing, Americans with Disabilities Act, Fair Credit Reporting Act, State governing Real Estate licensing authority, and all other pertinent laws, whether federal or state.
Implement and enforce policies of the Company within the property management team.
Work in conjunction with Broker to establish and implement marketing procedures and portfolio growth strategies.
Assist in the attainment of all growth/profit goals established by the Company.
Ensure Company operations function according to established quality assurance standards through use of proper procedures, forms, and processes.
Establish and maintain all necessary external (client, vendor, and resident) relationships in such a manner as to further the objectives, operating philosophy, and desired image of Company.
Establish and monitor cost/expense control of property portfolios through regular verbal and written reports from team members.
Ensure effective working relationships are established and maintained with all team members by providing the necessary checks and balances that will identify and correct discrepancies both operationally and in communications.
Insure proper organizational coordination (both vertical and horizontal communications).
Ensure efficient and effective administrative practices are employed, including scheduling, contracting, and record keeping. As appropriate, recommend new, more sophisticated methods and procedures to Broker.
Ensure all financial information relevant to team operation is routinely monitored for accuracy and compliance with company requirements.
Review monthly reports and decide any action to resolve with team members.
Conduct periodic and annual performance evaluations of all persons reporting to this position.
Ensure all employees are active in their positions and that waste and non-productive time is eliminated.
Make every attempt to resolve all business and personnel problems or grievances, solving problems as they arise. Endeavor to resolve all potential problem areas before they have a negative effect on the Company's operational efficiency or reputation. Function as "lead role" in resolution of portfolio related legal/contractual disputes, keeping Broker advised and informed in a timely manner.
Develop and submit all required reports to the Broker within prescribed guidelines and dates for submission.
Maintain sound business relations with customers, vendors, trade groups, employees, government agencies and the community at large.
Maintain high morale and a focus on productivity among all staff positions.
Supervise and oversee that all portfolio properties are inspected in a timely manner and that the appropriate documentation/reporting are completed and processed according to Company policy.
Endeavor to increase knowledge of the business and industry, especially as it pertains to legal, regulatory, and technical changes, communicating and conveying information as received to staff members.
Maintain awareness of all business-related trends, advances, and improvements, determining the economic impact of any fiscal or political activities that could affect the Company.
Conduct at least once monthly staff meetings, communicating policy/procedure updates and changes, legislative and regulatory updates, technology changes and improvements, etc.
Provide coverage for staff, if necessary, if extended illness or vacation schedule require.
Operations Manager may perform other duties to further the best interest of the Company as may be assigned.


GENERAL GUIDELINES:
What you'll need to be successful:


At least 3 years of Residential Property Management Experience
5 years of supervisory experience
Active CA Real Estate License
CA Broker's License a Plus
Experience with Appfolio PMS a plus
BA Degree Preferred

Equal Employment Opportunity: We respect diversity and accordingly are an equal opportunity employer that does not discriminate on the basis of actual or perceived race, color, creed, religion, national origin, ancestry, citizenship status, age, sex or gender (including pregnancy), gender identity or expression (including transgender status), sexual orientation, marital status, veteran status, physical or mental disability, genetic information, or any other characteristic protected by applicable federal, state, or local laws. It is PURE Employment LLC and Subsidiaries' policy to recruit, employ, retain, promote, terminate and otherwise treat all employees and job applicants on the basis of merit, qualifications and competence. Therefore, it is a violation of PURE Employment LLC and Subsidiaries' policy to discriminate in the provision of employment opportunities, if that discriminatory treatment is, in whole or in part, based on actual or perceived protected characteristics.
PI232993271