Sales Development Representative (German-speaking)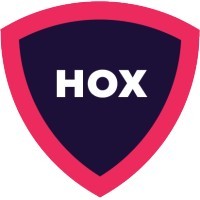 Hoxhunt
Sales & Business Development
Helsinki, Finland
Posted on Thursday, May 11, 2023
Hoxhunt was founded in 2016 by four founders. Today we are a team of over 120 amazing people, rocking it at our offices in Helsinki and Minneapolis.
Hoxhunt is educating employees to protect themselves and their employers against malicious cyberattacks. Our core belief is that the best way to do this is through frequent, personalized, and behavior-changing training (we call this human risk management).
Hoxhunt has been acknowledged as one of the most innovative companies in the rapidly developing cybersecurity field. We have been featured in CIO Magazine, Forbes, Inc., EU-Startups, and many more publications. We have also been listed as one of the 10 hottest startups to work for in Finland in 2019.
Now it's your time to join the Hoxhunt team and support our mission to create a more cyber resilient world by teaching people about cyber threats to help our customers fight the growing cyberattack problem.
We are now looking for a German-speaking
Sales Development Representative
to join our team to work with the DACH market. This is a very critical function for our international growth and the work that you do as our SDR is extremely valuable. This is a perfect role for someone who wants to become an expert in SaaS sales and aims for an international career in business development.
As Hoxhunt's SDR, you are responsible for lead generation for your target market via various tools such as phone, email, LinkedIn, events etc and your main task is to book sales meetings for our Account Executives. As an SDR, you are the link between sales and marketing, and in this role you get to grow into a sales professional mastering business development and growth.
This role is based in Helsinki.
The compensation for this position will be approximately 60 000€/year OTE.
Top reasons why you want to join Hoxhunt's Sales Development team
Hoxhunt is expanding globally, and you are creating the growth with your own work.
Our product is getting a lot of positive recognition on the market and is highly valued by our customers. We are really making an impact with our groundbreaking product.
You get to work with large and global enterprises.
You get rewarded for your results and you are valued and trusted from day one.
We support you with the tools and frameworks needed to succeed.
You will work in a growing industry and help companies fight phishing, which is a major problem organizations struggle with.
Professional growth is guaranteed, build your own future with us!
What you will need as our Sales Development Representative
A results-oriented mindset and track-record of exceeding targets/results in sales or other work-related projects
A passion for continuous learning and professional growth
A systematic, proactive and focused working style
You take ownership and don't shy away responsibilities
Ability to understand customer's business needs / pain points really quickly
We value previous experience from cold calling, lead generation or SaaS sales
Articulate and excellent communication skills (spoken and written)
Fluent spoken and written German and English
Why Hoxhunt is a great place to work
Cybersecurity is a growing industry. You get to build a product that defends companies from cybercrime, help support the cyber skills training for vast amounts of everyday professionals, and make the world more cyber secure
Since 2016, our team has grown from 4 founders to 120+ people
Hoxhunt's add-on for engaging with training and reporting real threats are present on 500,000+ workstations and accounts globally
We value professional growth, peer-support, and learning and support this in various ways
We have a strong company culture and care for our people
All of our employees have extensive health care
Last but not least, we promise you a fun but ambitious environment with a lot of laughter
We will review applications continuously and hire the perfect match when we find one, so don't hesitate to send your application!