Financial Controller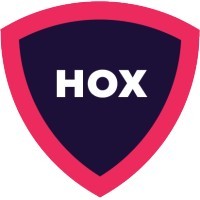 Hoxhunt
Accounting & Finance
Helsinki, Finland
Posted on Wednesday, April 26, 2023
Hoxhunt was founded in 2016 by four visionaries. With our $40M Series B round secured in 2022, we are one of the hottest scale-up companies in the human risk management category globally. Our team of 120-and-rapidly-growing Hoxhunters are spread across offices in Finland and the United States. Hoxhunt is the top-rated phishing training and awareness solution on G2, and one of the fastest-growing software company in Finland, according to the Deloitte Fast 50 rankings. We have also been listed as one of the 10 hottest startups to work for in 2019 and developer students' Top 10 Dream Employer in 2021 in Finland. If you are seeking professional and personal growth in a purpose-driven company, we might be the perfect choice!
Hoxhunt educates employees on how to protect themselves and their employers against malicious cyberattacks. We do this is through frequent, personalised, and habit-forming cybersecurity training.
At Hoxhunt, we operate according to our three core principles: courage to take initiative, hunger for feedback and we succeed together. As our company expands and in order to support the further growth, the key objective for our finance team to:
-
Improve the overall financial processes
-
Automate, deepen and improve reporting of financial metrics and company results
- Implement new systems, tools and ways of working
As ourFinancial Controller, you will take responsibility of our external reporting and development of the financial systems and tools to support the growth of our business. You will be working closely with function leads, our management team, external accountant and our global reporting team. You can work remotely in accordance with our company policy, but still have our Helsinki office as your work location (and ability to visit the office weekly).
What you need to succeed
Excellent knowledge of financial processes, controlling and reporting
Interest in developing controlling and reporting processes (internal & external)
Knowledge about financial systems (preferably Netsuite) and Power BI systems (preferably implementation of these)
Some experience from working within SaaS (preferably a growth company)
Top-notch Excel skills
People skills: you are great with people from all kinds of backgrounds and don't mind coaching your colleagues
Who you are
A proactive, independent, solution-oriented person with excellent self-management abilities. We will give you freedom to execute your work as you see fit and expect a strong sense of ownership and dependability in exchange
Eager to take responsibility and perform your tasks diligently and enthusiastically
A doer with new ideas on how to improve our existing ways of working, and willingness to take initiative
Resilient: if something doesn't work out, you to try a new approach
Brave: you are not afraid of working with C-level stakeholders and raising issues if you see any
While we genuinely care about work-life balance, we hope you have good ability to work under pressure and don't mind an environment where things might change fast
Humble: you are not afraid to ask for help when you need it
You are precise, yet have a great understanding of the business at larger scale
We hope that you will take an active approach in helping us improve and iterate our reporting, implement new tools and with your coaching working style, guide us in forming new, smart ways of working
We are a scale-up, which means the responsibilities vary from very simple, routine tasks to big, exiting projects. We hope you take on all tasks with equal enthusiasm.
What's in it for you
With our $40M Series B round secured in 2022, we are on an exciting growth journey. Since 2016, we have grown from 4 founders to +120 people across the globe
Cybersecurity is a growing industry. You get to build a product that defends companies from cybercrime, help support the cyber skills training for vast amounts of everyday professionals, and make the world more cyber secure
Hoxhunt's add-on for engaging with training and reporting real threats are present on 500,000+ workstations and accounts globally
We value professional growth, peer-support, and learning and encourage this in various ways
We have a strong company culture and care for our people
All of our employees have extensive health care
Last but not least, we promise you a fun but ambitious environment with a lot of laughter
Our recruitment process is:
1. Application
2. Call with Talent Acquisition
3. Call with our VP of Finance
4. Homework related to the role and panel interview
5. Reference checks and offer
We will interview candidates continuously and hire our future colleague when we find a match, so don't hesitate to apply if you are interested!