Senior Product Designer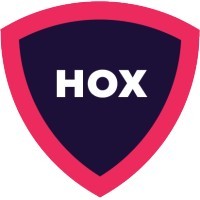 Hoxhunt
Product, Design
Helsinki, Finland
Posted on Tuesday, April 25, 2023
About Hoxhuntin a nutshell
Hoxhunt was founded in 2016 by four visionaries. Today we are a team of around 150 amazing people advancing one of the hottest scale-up companies in the human risk management category, with locations in the United States and Finland. Hoxhunt is the fastest-growing software company in Finland, premiering at number 4 in the Deloitte Fast 50 rankings.
Hoxhunt educates employees on how to protect themselves and their employers against malicious cyberattacks. Our core belief is that the best way to do this is through frequent, personalized, and behavior-changing cybersecurity training. We have been featured in CIO Magazine, Forbes, Inc., EU-Startups, and many more publications. We have also been listed as one of the 10 hottest startups to work for in 2019 and developer students' Top 10 Dream Employer in 2021 in Finland.
We are now looking for a
Senior Product Designer
to join our Helsinki-based Design Team. You will be a member of the Product Design Team, and closely collaborate with Product Managers and our experienced Developers to create new experiences for our users, and value for our customers.
We've created a unique twist to our training. Our platform is "serious gaming": part game, part education, part simulation. This unique combination makes Hoxhunt a training platform our users love to engage with.
But it also brings with it a tough set of design challenges that we hope you can help us with. For example:
- how do we onboard new users, and help them quickly learn the basics?
- how do we keep the training fresh and interesting for experienced users?
- how can we turn data into useful report for our customers, for example about their risk levels?
- how do we provide better self-service tools for our customers to manage and customise the training?
- how do we better integrate with the other e-learning solutions our customers are using?
Your key responsibilities will include
- Gather input and ideas from colleagues and customers: what's working well, what isn't?
- Work closely together with the product manager to define problems-worth-solving
- Collaborate with a wide range of people to explore and sketch out potential UX concepts, and reach agreement on which concept to go for
- Create high-fidelity UI designs and clickableprototypes. Validate and iterate them.
- Work in lock-step with the (frond-end) Devs so that every month the team can ship solutions we are immensely proud of
- Expand the UI design toolkit and Design System
What you will need as a Senior Product Designer
- You have the ability to dive into an old problem or a new opportunity, and use a range of design methods to get to a workable design solution quickly
- Along the way, you bring people together that can help find that solution, and make it happen. When you need someone to bounce off ideas with, you pro-actively reach out to them
- You enjoy bringing in other people's input for the design, organising reviews and managing the feedback. It's a plus if you have experience running user research sessions
- You have a great skillset when it comes to interaction and visual design
- You are proficient in Figma (which is what we use) or similar tools
- You look forward to working in a Design Team that is small but will likely be growing. You want to contribute to its development (coaching each other, expanding the Design System, improving our methodologies, etc.)
- You have a strong track record in designing digital products
- You are fluent in English
If you have an up-to-date design portfolio, we'd love to see it. We expect it can give us a first impression of how you approach design challenges. If this is unreasonably difficult for you at the moment (for example if your recent work is under NDA, or if your current life situation makes it hard to spend the time) perhaps you can suggest an alternative way to show-case your way-of-working.
Top reasons why you should join Hoxhunt
- Impact. Cybersecurity is a "hot" industry. You get to design a product that defends companies from cybercrime, help support the cyber-skills training for
500.000
+ everyday professionals, and make the world more cyber-secure.
- Growth. Since 2016, the Hoxhunt family has grown from 4 founders to 150+ people
- Personal development. We value professional growth, peer-support, and learning and support this in various ways
- Culture. We have a strong company culture and care for our people. We promise you a fun but ambitious environment with lots of laughter.
- Benefits. We offer fair compensation and equity option packages. All of our employees have extensive health care. The office has plenty of opportunities to work out, go for a swim, eat a healthy (or not so healthy) snack.
- Flexibility. We have a cool office, but we also support remote working if you prefer (although we do think it's important that you come to the office every now and then). Office hours are not set in stone. Getting the job done is what matters, not when or where it happens.
1. Initial discussion with our Talent Acquisition Manager
2. Meeting with the Design Team lead and a Sr. Product Manager
3. Homework assignment related to your role. This should take about 2 hours, and it will be based on a purely fictional design challenge. Please let us know beforehand if you have any questions or concerns about this part of the process.
4. Team meeting and homework assignment review
If you are interested, please send us your details for example: LinkedIn / CV and portfolio. We will proceed with interviews right away, so be quick.
We will be interviewing candidates continuously and hire a match as soon as we find one, so don't hesitate to send your application!