Manager, Technical Support Engineering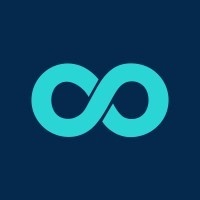 Groove
IT, Customer Service
Remote · United States
Posted on Friday, May 5, 2023
About the Role
We are seeking a highly skilled Technical Support Engineering Manager to join our team. In this role, you will be responsible for managing our Technical Support Engineering team, ensuring they provide excellent technical support to our clients. You will work closely with the Tier 1 Product Support Specialists team, Engineering, and other cross-functional teams to identify and resolve complex technical issues.
Responsibilities
Manage a team of remote Technical Support Engineers, ensuring they meet KPIs and provide excellent customer support.
Identify technical issues and work with cross-functional teams to develop solutions.
Analyze support data and trends to identify areas for improvement and implement changes to enhance the quality of technical support.
Develop and deliver training programs to increase the team's technical skills.
Build and maintain relationships with clients, ensuring their satisfaction with our technical support.
Communicate technical information and updates to clients, ensuring they have a clear understanding of the resolution process.
Develop and implement a process improvement plan that includes guiding the team in adding troubleshooting guides, facilitating strong knowledge-sharing for the team, and driving peer sessions for the team with Engineering and/or PMs.
Manage the team's Jira board & process, key metrics for the team and individuals, consistent comment updates on cases, and managing maintenance of Service Level Objectives.
Lead the recruitment and hiring of new Technical Support Engineers, ensuring they meet the requirements of the team.
Qualifications
Bachelor's degree in Computer Science, Information Technology, or a related field.
At least 5 years of experience in a technical support role, with 2 years in a leadership capacity.
Strong technical skills in cloud-based solutions, APIs, and troubleshooting. Experience with Salesforce APIs a strong plus.
Excellent communication skills, with the ability to explain complex technical issues to non-technical individuals.
Strong leadership skills, with the ability to manage a team and motivate them to achieve their goals.
Customer-centric mindset, with a focus on providing excellent customer support.
Ability to analyze data and trends to identify areas for improvement.
Experience with supporting B2B SaaS-based platforms is a plus.
The salary range for this position in the United States is $106,000- $143,000. Compensation offered will be determined by factors such as experience level and job-related knowledge, skills and abilities.