Manager of Product Support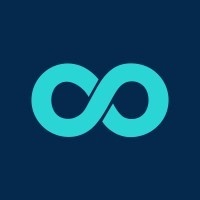 Groove
Product, Customer Service
Remote · United States
Posted on Thursday, December 22, 2022
About The Role
As Groove grows and expands into new markets, we are looking for an experienced Support leader to manage our frontline Support team in the US. You will be responsible for delivering a best-in-class support experience to tens of thousands of users every month via live chat, voice, and email.
In this high-impact role you will be tasked with delivering an amazing support experience to Groove users, and collaborating with our key functional customer facing departments. The successful candidate will be passionate about Groove's central value, "Care More", and will constantly put the needs of our users and our customers first. This role reports directly to the Director of Customer Support and will lead a team of highly skilled Product Support Specialists in the America Region.
***Ideally on US Eastern or Central timezone***
Responsibilities
Lead all aspects of a frontline Support Team and deliver on key performance indicators (CSAT, quality, response times, etc.)
Drive strategic initiatives within the Support team and cross-functionally to improve our ability to provide unparalleled customer service (a key differentiator for Groove)
Work with our product team to prioritize features necessary to deliver high-quality experiences to customers
Handle customer escalations alongside the Support & Executive leadership teams
Build relationships with clients, ensuring their satisfaction with our product support.
Cultivate a high-performing, inclusive and fun work environment across your organization
Qualifications
3+ years working in a support management role (preferably SaaS) leading teams of frontline support agents
Experience hiring, managing, and developing high-performing Customer Support teams providing product expertise & technical troubleshooting
A track record of cultivating positive work environments, providing mentorship and leadership across a diverse workforce
Excellent verbal and written communication skills & presentation skills
Experience in cross-functional group projects that shape programs that affect the entire organization
Competencies
Customer-driven; deep understanding and/or passion for users and customers
Open to feedback, a passion for personal growth, and a mindset for continuous improvement
Technically minded (bonus for experience using our Support tools: Intercom and Jira)
Analytical & Data-Driven
You have a growth mindset and are a learner by nature, you push yourself and your teams to improve and develop.
You make learning a priority for your people.
The base salary range for this position in the United States is $106,000 - $143,000. Compensation offered will be determined by factors such as experience level and job-related knowledge, skills and abilities.