Product Designer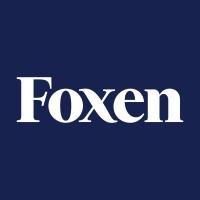 Foxen
Product, Design
Columbus, OH, USA
Posted on Tuesday, October 31, 2023
Who We Are:
Founded in 2018 and headquartered in Columbus, Ohio, Foxen provides innovative insurance compliance solutions and financial services for the mutual benefit of property owners, managers, and residents in multifamily real estate. Foxen is comprised of technologists and developers, insurance and finance professionals, and property management industry veterans. We leverage extensive expertise and collaboration to deliver technology-driven solutions that seamlessly meet the needs of our customers. Foxen's products revolutionize flawed and antiquated processes, while simultaneously creating property revenue and financial wellness for residents.
What You'll Do:
We're looking for a Product Designer who has a passion for creating world-class products. As Foxen's Product Designer, you will lead the design of our customer journey and the UI customers engage with. This involves taking a careful look at the industry, understanding existing paradigms, and creating new ones where innovative solutions are paving a new path. Through partnerships with product, engineering, marketing, and other key groups, you'll help deliver product experiences that customers love. Strong communication skills and an ability to move quickly are a must, as you'll confidently share and execute strategies that educate and inspire internal and external partners at all levels.
Key Responsibilities:
Design industry leading product experiences for those who Foxen serves.
Obsess over the product lifecycle by collecting user feedback, prototyping product evolutions, performing usability tests, and documenting findings.
Partner with cross-functional teams to design and build internal tooling; allowing Foxen to serve customers more efficiently and effectively.
Establish strong relationships with product, marketing, engineering, operations, and leadership to influence product strategy.
Drive design quality for deliverables across the organization.
Qualifications:
Relevant BS/BA degree or equivalent years of experience
4+ years of experience designing customer and internally facing digital products
A portfolio exemplifying your capabilities
Strong understanding of design principles, user research methods, and product frameworks
Experience with Figma and other prototyping tools
Highly organized with the ability to communicate ideas, explain concepts, quickly construct low fidelity prototypes, and serve as a subject matter expert
Proven strong and positive work ethic with the ability to manage multiple project aspects simultaneously in a fast-paced, deadline-driven environment
Where You'll Work:
Located in the heart of the Arena District in Downtown Columbus, Ohio, our corporate office overlooks Huntington Park, home of the Columbus Clippers. With collaboration and team building top of mind, our large open office features multiple areas for group settings, 7+ conference rooms and a company meeting space. You can also look forward to monthly catered lunches, holiday celebrations, bottomless local coffee, and other exciting activities. Off the clock, take advantage of nearby events happening at Nationwide Arena, Kemba Live, and
Lower.com
field all within walking distance!
What We Offer:
As a Product Designer, you will receive competitive pay, bonus opportunities and a robust benefits package. Our benefits include your choice of three health insurance plans, voluntary dental, vision, short-term disability, long-term disability, life, and AD&D insurance, paid time off, paid holidays, a 401k with 4% company match and a yearly learning & development stipend. This is a full-time non-exempt position, reporting to the company's VP of Product. Occasional travel may be required to attend training and other company functions.