Relationship Manager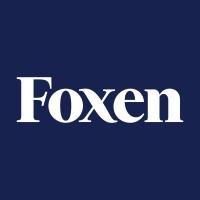 Foxen
Customer Service, Sales & Business Development
Columbus, OH, USA
Posted on Friday, October 13, 2023
Who We Are:
Founded in 2018 and headquartered in Columbus, Ohio, Foxen provides innovative insurance compliance solutions and financial services for the mutual benefit of property owners, managers, and residents in multifamily real estate. Foxen is comprised of technologists and developers, insurance and finance professionals, and property management industry veterans. We leverage extensive expertise and collaboration to deliver technology-driven solutions that seamlessly meet the needs of our customers. Foxen's products revolutionize flawed and antiquated processes, while simultaneously creating property revenue and financial wellness for residents.
Job Overview:
As a Relationship Manager, you will be responsible for developing and maintaining long-term relationships with customers and key business stakeholders. You will be expected to identify new business opportunities among current customers within your assigned portfolio. Relationship Managers will serve as the representative for escalated customer inquiries and often serve as the liaison between the customer and Foxen. You will understand Foxen's customer needs and proactively identify solutions which assist the customer in achieving their goals.
Your Responsibilities:
Serve as the main point of contact for all matters related to customer needs and concerns.
Establish and maintain customer relationships to achieve long-term partnerships.
Develop a thorough understanding of our products and service offerings to better upsell and cross-sell to existing customers.
Conduct Quarterly Business Reviews with key stakeholders.
Responsible for retention and expansion of current customer base.
Evaluate Customer and portfolio P&L to help achieve company goals.
Resolve customer inquiries and prevent future concerns from arising by working cross-functionally with the Foxen team.
Manage customer input and feedback for all escalations with detailed direction and timelines.
As necessary, visit customers, attend trade shows and other industry events to capitalize on networking and relationship-building opportunities.
Skills and Qualifications:
Bachelor's degree or equivalent experience is required.
5-7 years of Account Management or sales experience preferred.
Strong communication and interpersonal skills (friendly, personable, positive personality).
Demonstrated problem solving skills for negotiation and collaboration.
Proven ability to increase revenue through upselling.
Positive attitude with a willingness to quickly learn and adapt to new systems.
Proven success in delivering on customer SLAs, building high performing teams, and creating client relationships.
What We Offer:
As a Relationship Manager, you'll receive a competitive annual salary, bonus opportunities, and a robust benefits package. Our benefits include your choice of three health insurance plans, voluntary dental, vision, short-term disability, long-term disability, life and AD&D insurance, Paid Time Off, paid holidays, and a 401k with 4% company match. This is a full-time position, reporting to the Director of Client Implementation and Relationship Management.