Senior Product Manager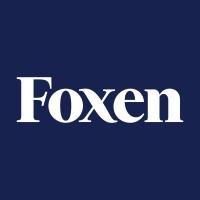 Foxen
Product
Columbus, OH, USA
Posted on Thursday, July 6, 2023
Who We Are:
Founded in 2018 and headquartered in Columbus, Ohio, Foxen provides innovative insurance compliance solutions and financial services for the mutual benefit of property owners, managers, and residents in multifamily real estate. Foxen is comprised of technologists and developers, insurance and finance professionals, and property management industry veterans. We leverage extensive expertise and collaboration to deliver technology-driven solutions that seamlessly meet the needs of our customers. Foxen's products revolutionize flawed and antiquated processes, while simultaneously creating property revenue and financial wellness for residents.
What You'll Do:
Rentistry seamlessly reports residential rental payments to the credit bureaus, giving residents the opportunity to build and improve their credit scores. As the Rentistry Senior Product Manager, you'll be responsible for evolving and delivering upon the strategy for one of Foxen's core products. This includes identifying opportunities through a principled approach, championing a results driven roadmap, and leading a cross-functional team to build features that customers love. Strong communication skills are a must, as this individual will confidently share and execute strategies that educate and inspire internal and external partners at all levels.
Key Responsibilities:
Own the entire product development process for evolving and scaling Foxen's Rentistry product.
Understand Foxen's strategic position. Conduct and present comprehensive analyses (competitive, trend, and financial).
Lead the creation and delivery of an analytically and hypothesis based roadmap.
Define product requirements and communicate them to Foxen's Engineering Team, inclusive of portals, enrollment modules, billing methodologies, integrations, etc.
Continually measure, analyze, and optimize the product that you own.
Gather and evaluate insight and recommendations from various departments such as Operations, Implementations, and Sales, as well as external stakeholders.
Work with Foxen Legal and Outside Counsel to ensure our solution is compliant with various legislative requirements which may differ by state, municipality, or asset class.
Craft processes and assist with the assemblance of the product's Standard Operating Procedures (SOPs).
Continuously collaborate with Marketing to ensure Rentistry is properly positioned, branded, and communicated.
Function as the product's expert for the organization.
What You Bring:
Bachelor's or Master's degree in Business, Marketing, or related field.
5+ years of Product Management experience ideally in the fintech, proptech, insurtech, or related spaces.
A fast learner that thrives in ambiguity and quickly adapts to change.
Highly organized with the ability to communicate ideas, explain concepts, and serve as a subject matter expert.
Proven strong and positive work ethic with the ability to manage multiple project aspects simultaneously in a fast-paced, deadline-driven environment.
Engaging verbal, written, and interpersonal skills including professional presence in presentations or when communicating challenges and opportunities.
Where You'll Work:
Located in the heart of the Arena District in Downtown Columbus, Ohio, our corporate office overlooks Huntington Park, home of the Columbus Clippers. With collaboration and team building top of mind, our large open office features multiple areas for group settings, 7+ conference rooms and a company meeting space. You can also look forward to monthly catered lunches, holiday celebrations, bottomless local coffee, and other exciting activities. Off the clock, take advantage of nearby events happening at Nationwide Arena, Kemba Live, and
Lower.com
field all within walking distance!
What We Offer:
As a Senior Product Manager, you will receive a competitive salary, bonus opportunities and robust benefits package. Our benefits include your choice of three health insurance plans, voluntary dental, vision, short-term disability, long-term disability, life, and AD&D insurance, Paid Time Off, paid holidays, and a 401k with 4% company match. This is a full-time non-exempt position, reporting to the VP of Product. Occasional travel may be required to attend training and other company functions.