Senior Program Manager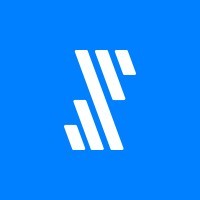 Fivetran
Operations
Toronto, ON, Canada
Posted on Saturday, November 11, 2023
From Fivetran's founding until now, our mission has remained the same: to make access to data as simple and reliable as electricity. With Fivetran, customer data arrives in their warehouses, canonical and ready to query, with no engineering or maintenance required. We're proud that more organizations continue to leverage our technology every day to become truly data-driven.
About the Role
Fivetran is building data pipelines to power the modern data stack for thousands of companies.
We're looking for a Senior Program Manager for our Engineering Operations team to help us reach our goals and help our Engineering team be the best that it can be!
The mission for the Senior Program Manager, Engineering Operations is to maintain and accelerate the highest level of execution excellence of Fivetran engineering. Our Engineering organization is grouped into a number of functional global groups that are utilizing various processes, systems, tools, and KPIs in order to jointly deliver best-in-class data pipelines and drive innovation.
The role focuses on increasing the efficiency and effectiveness of one or more of our Engineering functions in the delivery of our strategic objectives by streamlining engineering processes and leading major initiatives such as process and efficiency improvement projects & programs.
As the majority of the processes belong to the software development industry, the role assumes that you have broad experience working with software development, leading multiple programs where you have shipped software from start to finish. You have worked closely with cross-functional teams with design, research, product and engineering. Preferably you are working in a tech company and are heavily involved in engineering operations knowing how engineering processes work under the hood and how to take them to the next level.
We want you to bring your passion for problem solving, experience in the tech world and the drive to help us get to the next level, and have some fun along the way.
What You'll Do
Ensure the operations and strategy execution work seamlessly and effectively as well as streamline engineering processes so they are simple, value-oriented and scalable.

Oversee the operations for your respective global group with a particular focus on increasing the efficiency, stability and effectiveness in the delivery of their strategic objectives.

Act as a strategic partner for the global group leader in regards to short and long-term vision, planning (quarterly and annual), and execution as well in establishing and tracking engineering OKRs and KPIs. All this with consistent alignment with engineering-wide policies and practices.

Maintain the engineering process library and improve it in collaboration with process owners, other operations managers & PMO, engineering leadership, and leadership of partnering departments like Product, Analytics, Design.

Lead and manage process and efficiency improvements programs aiming to set up or improve engineering and cross-departmental processes and be responsible for the transition into operational state (all in coordination with key stakeholders) resulting in documented, repeatable and measurable processes.

Collaborate and openly debate with the team of operation managers to manage engineering initiatives, solve problems, discuss challenges and learn more about critical issues as a group of Engineering Operations.

Work with Engineering teams to ensure the adherence to operational processes, conduct process audits, check-ins and discuss potential room for improvement with senior engineers and engineering leadership.

Provide leadership, improvement and support of our internal knowledge management process and information structure in collaboration with PMO, technical enablement teams and technical writers.

Support the coordination, preparation and delivery of company-wide engineering updates and events.

Act as a role model and a champion for operational excellence, project management practices, risk management and security practices.
Skills We're Looking For
Ability to work directly with senior leadership on strategic programs including leading cross-functional R&D initiatives from start to finish.

Comfortable at navigating ambiguity, working independently and problem-solving within fast-paced and constantly changing environments.

Excellent verbal and written communication and presentation skills with the ability to interact and collaborate with technical and non-technical groups at all levels.

A data-driven and action-oriented mindset with excellent planning, analytical, problem-solving, project/program management, organizational and leadership skills.

Ability to identify and meet with key players and stakeholders to shape consensus collectively and engage in dialogue to reach a conclusion, compromising as necessary for results.

You are fearless, goal focused, but also pragmatic and understand the complexity of working with a multitude of different teams and people.

You have technical expertise and are able to facilitate discussions with engineering subject matter experts around areas like System Design, Data Architecture, Infrastructure Management (including cost management), Quality etc. in the context of engineering operations.
Bonus Skills​
5+ years of experience in technical/operations management in the technology/software development industry.

Experience driving projects end to end, and shipping complex large scale software projects with global teams utilizing different SDLCs.

Familiarity with project management tools like Smartsheets, Trello, Asana, Microsoft Project.

Experience working at cloud platforms and SaaS companies in the past is a plus.

Familiarity with the following technologies is a plus: Cloud service providers (AWS, GCP, Azure), ETL or ELT, modern data stack.
#LI-RS1
Perks and Benefits

100% employer-paid medical insurance*
Generous paid time-off policy (PTO), plus paid sick time, inclusive parental leave policy, holidays, and volunteer days off
RSU stock grants
Professional development and training opportunities
Company virtual happy hours, free food, and fun team building activities
Monthly cell phone stipend
Recharge, reenergize, and pursue personal and professional goals with a 30 day paid leave after 5 years
*may vary by country - please reach out to your recruiter for more information
To learn more about Fivetran's benefits by region - click here.
We're honored to be valued at over $5.6 billion, but more importantly, we're proud of our core values of Get Stuck In, Do the Right Thing, and One Team, One Dream. Read about us in Forbes.
Fivetran brings together high-quality talent across the globe to make data access as easy and reliable as electricity for our customers. We value and recognize that our customers benefit from having innovative teams made of people from many backgrounds, experiences and identities. Fivetran promotes diversity, equity, inclusion & belonging through attracting, recruiting, developing and retaining a diverse workforce, not only because it is the right thing to do, but because it helps us build a world-class company to better serve our customers, our people and our communities.
To learn more about Fivetran's culture and what it's like to be part of the team, click here and enjoy our video.
To learn more about our candidate privacy policy, you can read our statement here.