Engineering Manager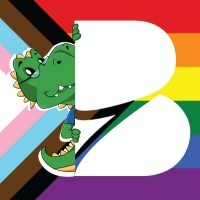 Blackthorn.io, Inc.
Software Engineering, Other Engineering
Remote
Posted on Friday, November 3, 2023
Role: Engineering Manager
Description: Blackthorn.io is looking for an Engineering Manager to join the engineering team. This position comes from our tremendous growth over the last year. You will work directly with our Director of Engineering to manage people, define and iterate processes, and maintain and deliver fixes to bugs and all the cool new features of our products..
Base Salary: $140,000 USD
What you'll do
Manage a team of engineers with varying skills and nurture their ability to execute within and across teams
Define best practices and SOP's with other Engineering Managers and hold team accountable to standards set
Manage dependencies between teams and apps
Own the capacity, velocity of your team and plan resourcing for sprints
Own the quality of a set of products and services
Manage the delivery of new features and the stability of apps
Align with technical and product leaders to ensure full requirement and solution definition of work
Align with support to ensure full understanding of problem and expected outcome and improve efficiency and completeness of resolution
Define and fulfill the engineering hiring plan for the team, including screening and interviewing
Work with product, design, business and leadership in setting the long term strategic direction for team and products
Become a subject matter expert on the set of apps you manage
What we look for
2+ years of engineering management experience building and leading productive, high-functioning teams
Solid understanding of software engineering fundamentals and software delivery process
You have enough technical experience to discuss architecture and product decisions with engineers, as well as creating documentation and diagrams to facilitate understanding
You have proficiency in code quality best practices and are comfortable providing feedback to engineers' code
Ability to prioritize in a chaotic and ambiguous environment
A continuous improvement mindset with the ability to balance the costs and benefits of automation, process improvement, and speed and quality
An open and growth mindset when giving and receiving feedback
Proven agile/scrum experience with multiple teams and team sizes (~5+ each)
Proven track record in working in a cross functional position and collaborating with stakeholders in different roles
Experience with SaaS development and designing systems for resilience, repairability, resilience, scalability is a plus
Bonus: Salesforce Experience
What we offer
An incredible team of smart and supportive people
A deep feeling of satisfaction and completion
Fully remote global team working from home
Annual company trip
Stock options to every employee (we are all owners)
Every Friday off (4 DAY WORK WEEK!!!!)
$400 office stipend
Maternity/Paternity leave
Student loan debt assistance
Pledge 1% - time off during the year for helping nonprofits
Health insurance Contribution (if in the US)
401k with 3% match (if in the US)
Children's 529 college fund assistance (if in the US)
About Blackthorn
We have four native apps on the Salesforce AppExchange for managing Events and Payments. We're a growing, distributed team in four countries. We move fast and have significant structure in our product build process. Everyone on our team has deep experience within their respective roles. Our customers span from 1 person companies to Fortune 500s.
Why is our work important
Our apps continue to be easy to use and setup, due to continuous refinements with our UX. Most apps in our space take weeks to implement, ours take hours, and they work more flexibly, achieving significantly more functionality than our competitors. We believe enterprise apps should be as easy to use as consumer mobile apps.
What the job will bring you
A deep level of satisfaction through ownership of your role. You'll get more autonomy than at other companies (we've been told by our team). Connection. Our team is tightly knit, assisted through our annual company trip (as we're remote). Challenge. We're trying to move as quick as possible. This is not for you if you want to sit back and chill. As Ray Dalio says about life: "Meaningful work and meaningful relationships" provide meaning to life. We aim to bring this.