Product Owner (Salesforce)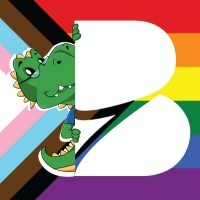 Blackthorn.io, Inc.
Product, Sales & Business Development
Remote
Posted on Tuesday, August 29, 2023
Role: Product Owner
Description: As a Product Owner at Blackthorn, you'll work closely with our Product Managers and Engineering teams to maintain existing products and bring new products to market as part of an Agile team.
Base Salary: $100,000+
THIS POSITION REQUIRES PREVIOUS SALESFORCE EXPERIENCE
What You'll Do
Create, manage and fully own detailed user story requirements and acceptance criteria.
Build an understanding of our main customer segments (from SMB to Enterprise and across industries) and the primary use cases for Blackthorn.
Manage and prioritize the product backlogs based on the most important initiatives for the product and engineering teams to tackle.
Support and collaborate with a passionate, cross-functional team of product managers, engineers, designers, and marketing managers to execute against the planned roadmap.
Facilitate collaboration with a geographically dispersed team of developers.
Collaborate with engineering and QA teams to plan and coordinate timely releases.
Build analytics to visualize and track the health and growth of specific products
Perform a needs and revenue analysis to make data-driven approaches to new features to develop or features to sunset.
Solve product-related problems, make decisions, complete trade-off analysis to stay on track towards business deliverable commitments.
Advocate for a user-centered design approach, ensuring that user needs and usability considerations are integral to the product development process.
Own all Product Owner responsibilities in daily and weekly scrum ceremonies
Develop a deep technical expertise of Blackthorn's portfolio of products
What We Look For
2+ years of experience as a BA or PO of software products on an Agile team, taking epics and turning them into user story requirements and detailed acceptance criteria.
2+ years working as a translator between Product team/customers needs and Engineering Leads for Salesforce requirements.
Salesforce Admin or Developer certification or equivalent experience.
5+ years experience working within a tech company.
Ability to organize and communicate vast amounts of complexity in writing at a startup pace.
Strong analytical skills and mindset able to produce documentation quickly.
Have built products by collaborating cross-functionally across engineering, product, data and analytics, marketing, design and other key stakeholders.
Not only have you shipped new products, but you're obsessed with continuous product improvement and can optimize for shipping a portfolio of small, medium and large releases.
Bonus
Ideally: Event Management product experience
Salesforce.com AppExchange product experience
Agency or consulting experience
What we offer
An incredible team of smart and supportive people
A deep feeling of satisfaction and completion
Fully remote global team working from home
Annual company trip
Stock options to every employee (we are all owners)
Every Friday off (4 DAY WORK WEEK!!!!)
$400 office stipend
Maternity/Paternity leave
Student loan debt assistance
Pledge 1% - time off during the year for helping nonprofits
Health insurance Contribution (if in the US)
401k with 3% match (if in the US)
Children's 529 college fund assistance (if in the US)
About Blackthorn
We have four native apps on the Salesforce AppExchange for managing Events and Payments. We're a growing, distributed team in four countries. We move fast and have significant structure in our product build process. Everyone on our team has deep experience within their respective roles. Our customers span from 1 person companies to Fortune 500s.
Why is our work important
Our apps continue to be easy to use and setup, due to continuous refinements with our UX. Most apps in our space take weeks to implement, ours take hours, and they work more flexibly, achieving significantly more functionality than our competitors. We believe enterprise apps should be as easy to use as consumer mobile apps.
What the job will bring you
A deep level of satisfaction through ownership of your role. You'll get more autonomy than at other companies (we've been told by our team). Connection. Our team is tightly knit, assisted through our annual company trip (as we're remote). Challenge. We're trying to move as quick as possible. This is not for you if you want to sit back and chill. As Ray Dalio says about life: "Meaningful work and meaningful relationships" provide meaning to life. We aim to bring this.