InfoSec Compliance Officer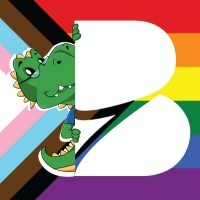 Blackthorn.io, Inc.
IT, Legal
Remote
Posted on Tuesday, August 15, 2023
Role: InfoSec Compliance Officer
Description: The Information Security Compliance Officer will be hired to provide an audit role to ensure that blackthorn.io meets all necessary security requirements. They will be responsible to ensure that Information Security is maintained through the preservation of Confidentiality, Integrity and Availability of Force Information Systems and data held therein, in accordance with relevant security policies and legislation.
Base Salary: $90,000 - 100,000 USD
What you'll do
Evaluate the results of internal & external system vulnerability scans, and arranging necessary internal follow-up to facilitate agreement regarding any recommended remediation items
Tracking agreed security remediation efforts from vulnerability tests with the support of the executive team, and ensuring successful disposition of each item
Working to enhance the confidentiality, integrity, and availability of data at blackthorn, regardless of form
Maintaining information security documentation and developing security policies and procedures
Working with the leadership team to identify key metrics and reporting requirements as they relate to technology performance and operation
Communicate effectively at multiple levels of sensitivity and across multiple audiences
What we look for
4+ years of progressive infrastructure and cyber security experience, preferably within a growing b2b SaaS organization
4+ years of experience working in an operations environment, driving improvements resulting in measurable business impact
Knowledge about translating security concepts into language that is meaningful to many audiences, including business and technical leaders, and individual contributors
Advanced knowledge of NIST, ISO, SOC and/or related frameworks
Experience with metrics-based projects and utilizing metrics to gauge risk and success
Expert at developing enterprise-wide Security Compliance programs designed to anticipate, assess, and minimize control gaps and audit findings
What we offer
An incredible team of smart and supportive people
A deep feeling of satisfaction and completion
Fully remote global team working from home
Annual company trip
Stock options to every employee (we are all owners)
Every Friday off (4 DAY WORK WEEK!!!!)
$400 office stipend
Maternity/Paternity leave
Student loan debt assistance
Pledge 1% - time off during the year for helping nonprofits
Health insurance Contribution (if in the US)
401k with 3% match (if in the US)
Children's 529 college fund assistance (if in the US)
About Blackthorn
We have four native apps on the Salesforce AppExchange for managing Events and Payments. We're a growing, distributed team in four countries. We move fast and have significant structure in our product build process. Everyone on our team has deep experience within their respective roles. Our customers span from 1 person companies to Fortune 500s.
Why is our work important
Our apps continue to be easy to use and setup, due to continuous refinements with our UX. Most apps in our space take weeks to implement, ours take hours, and they work more flexibly, achieving significantly more functionality than our competitors. We believe enterprise apps should be as easy to use as consumer mobile apps.
What the job will bring you
A deep level of satisfaction through ownership of your role. You'll get more autonomy than at other companies (we've been told by our team). Connection. Our team is tightly knit, assisted through our annual company trip (as we're remote). Challenge. We're trying to move as quick as possible. This is not for you if you want to sit back and chill. As Ray Dalio says about life: "Meaningful work and meaningful relationships" provide meaning to life. We aim to bring this.